Discover more from National Road Magazine
The best place is the world.
A Kaleidoscope of Melodies Occupying Thoughts
Cory Huffman's preview of Jimmy Eat World's ninth album,
Integrity Blues
(Releases October 21st) touches on the band's ability to remain relevant as both they and their loyal fans mature.
by Cory Huffman photos by Jimi Giannatti courtesy of Big Hassle Publicity
[dropcap]O[/dropcap]ccasionally, when the feeling strikes, usually about the time when Fall officially replaces Summer as a worthy suitor, I'll throw Jimmy Eat World's 2001 album,
Bleed American,
into the CD player of my truck and go for a drive. Generally I have no set destination in mind. Well, let me rephrase that: the aforementioned said destination has already come and gone, so essentially, I
can't
get there.
That entire album takes me back into the inexperienced throws of being 18 and not really having any idea how life worked. I was a diamond Sinatra back then. Young and brash – brilliant in a way that only the naïve can appreciate. Life's complications consisted mainly of my own conjured troubles – which weren't so much troubles as they were simple youthful confusions. And where does a brilliant-in-his-own-mind semi-adult turn when answers seem to be the one thing always evading him? Music of course. Music that tackles the most complex of scenarios and arranges them out in an all too perfect way. A way that screams,
This is what I needed! This, right here, is how
I'm
feeling!
That's the kind of music Jimmy Eat World creates. Simple lyrics that hold meaning. A kaleidoscope of melodies that occupy thoughts. And songs – heartfelt songs - that encapsulate pivotal moments if you're lucky enough to recognize them.
You see, Jimmy Eat World ushered me into the
middle
of finding myself - a welcome mat to my collegiate years. Poignantly, that's when their classic hit, "The Middle", swept across radio airwaves giving mainstream America a taste of what all JEW (and now Taylor Swift) fans already knew – this was a band that was damn accurate at narrating the moments we were living. By "we" I mean the rest of us lost souls just trying our best to fold comfortably into living squarely in the moment, but always seeming to miss it.
[divider style="solid" top="20" bottom="20"]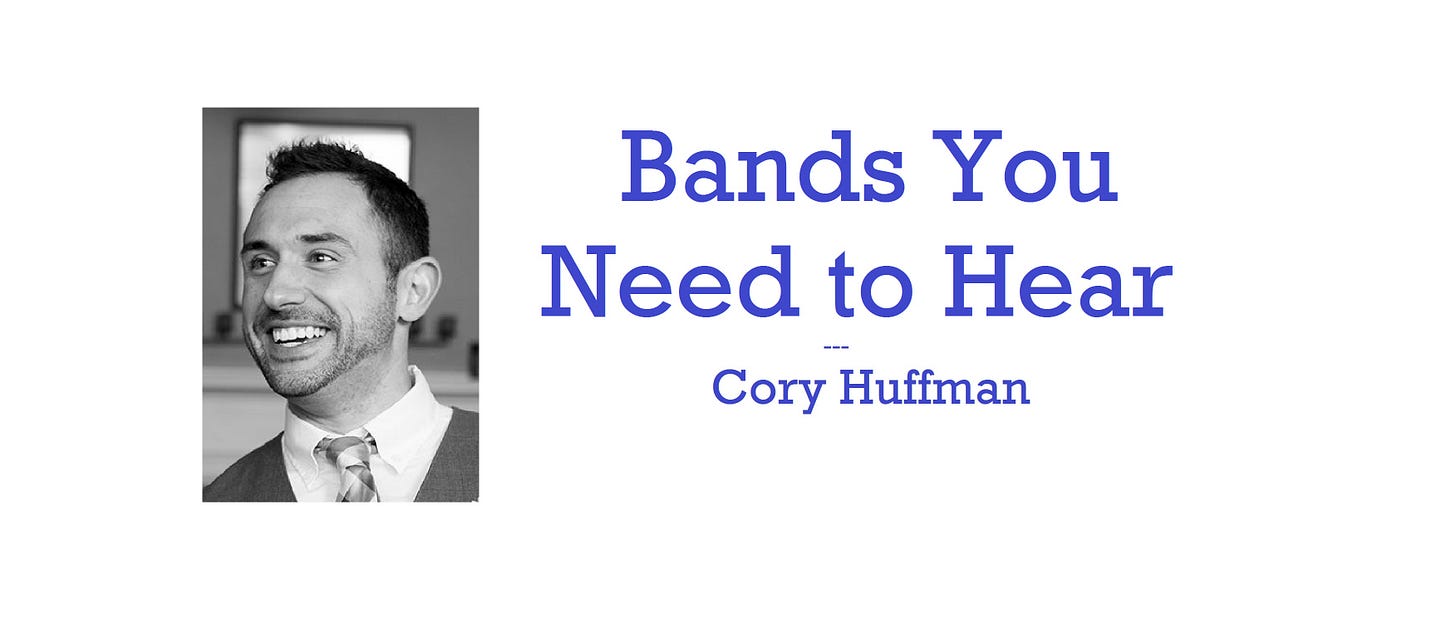 [divider style="solid" top="20" bottom="20"]
Yet, 15 years later, I still listen to that album – replaying those days inside precious memories with both a fondness and nostalgic sadness. I remember blaring it proudly through the ramshackle speakers of a '95 Ford Escort, belting out lyrics that were tailored, it seemed, for me.
Bleed American
made those drives home along that cold, stony stretch of asphalt between Versailles and Madison feel like an extension of my aortic artery. The album still gives me a homesick feeling – a lump in my throat – a verity that
I lived those times.
And maybe it was within those moments – neither a specific
here
nor a pinpointed
there
, but
those
moments when just
being
was enough.
So now here we are – another lifetime later - on the stretch run of 2016 and Jimmy Eat World is set to release their ninth album,
Integrity Blues
, on October 21st.
Their discography has become a sort of unedited novel capturing my time on this swiftly tilting planet – encapsulating the majority of the flashes that have come to define Cory Huffman. Each album a chapter. Each song an appropriately placed ellipsis not quite ready to punctuate in fear of missing something monumental that could be catalogued for future consumption…
One of the reasons that Jimmy Eat World has been around for as long as they have is because of their consistency in connecting with their fans. Their music has grown alongside us. When I was 18,
Bleed American
had me thinking about the direction my life was headed. In 2004,
Futures,
had me reflecting on how I'd come this far, who had been a part of that journey, and just what had happened to those said characters in my life story.
Chase This Light
(2007) gave me hope that there was still a lot of beautiful things this life had in store for me, and 2010's
Invented
instilled within me a desire that I hadn't felt in years.
That's the beauty of this band. Every album belongs to each one of
us
in a way that's ours and ours alone.
[divider style="solid" top="20" bottom="20"]
[divider style="solid" top="20" bottom="20"]

[divider style="solid" top="20" bottom="20"]
My first impression of
Integrity Blues
was quite simple: This album - a perfect companion for the fall weather - captures life as I currently know it to damn near perfection.
The slow build-up of the opening track "You and Me" leads the listener into classic Jimmy Eat World and will have you humming the chorus well after the song has ended. It is one of the stronger songs the band has written and an excellent opener.
The band shows off the kind of diversity you'd expect from a band of 20 years. From the
Clarity-
esque "Sure and Certain", to the piano balladry of "It Matters", to the organ laden "Integrity Blues". The dubstep beat of "Pass the Baby" also houses a bridge (and lyrics) that are gorgeously haunting.
On "Get Right", a song that made its way to YouTube and the band's website last month, Lead singer Jim Adkins sings over crunchy guitars:
"I'm destination addicted. Just gotta be someplace else. Never good time, never feel the space, to get it right, get it right."
Rockers "Pretty Grids" and "You Are Free" both contain catchy as hell choruses, while slow-burner "The End is Beautiful" is the kind of song that sticks with you well after the final chord because you know somewhere down the road you'll attach it to a remembrance worth keeping.
However, the real magic comes – as it often does on a Jimmy Eat World album – with the closer "Pol Roger". The track starts off with a steady bass line that not only mimics your pulse, but creates within you a feeling that it's going to build into something quite remarkable. And it does. Because as soon as the symphonic chorus comes crashing through your headset, you know you're a goner. It's beautiful. Immediately you want to start the track over just to get reabsorbed in that first verse – desperately wanting to experience the chills you felt when that chorus comes pouring in again. Don't worry, the feeling will stay with you long after the album closes.
Overall,
Integrity Blues
does what each Jimmy Eat World album before it has done, and that's connect with fans. If the leaves that are set to drop and swirl toward the ground could mix with
Integrity Blues
to create a picture, simply put, it would be pretty incredible.
So here's to living in the moment that's probably already passed. Don't worry though, more will come along. Just keep your eyes open and the windows down.
[divider style="solid" top="20" bottom="20"] [author title="About Cory Huffman" image="https://gyrewide.files.wordpress.com/2014/01/huffman-head-shot.jpg?w=156&h=225"]Cory Huffman teaches English and social studies in Southern Indiana. Besides his penchant for good bands and music, he is also a writer for Indiana on Tap and an avid Cincinnati Bearcats fan. [/author] [divider style="solid" top="20" bottom="20"]

[divider style="solid" top="20" bottom="20"]