Discover more from National Road Magazine
The best place is the world.
A Plug for the Local Car Show
I'm 23 years old, and I drive a 1974 Volkswagen Beetle.
I suspect that this wouldn't strike many as being all that odd on its face. Some of you probably had a Volkswagen as your first car. Maybe it was a little older; maybe it was, in fact, a '74.
Many "baby boomers" I've met have fond memories of riding or driving in one. They often point to the Beetle's more enduring characteristics. It was quirky, simple, and sometimes difficult to get warm in winter. It could go anywhere, and it was a blast to drive.
This sentimentality compels me to expand on my original statement: I take my 1974 Volkswagen Beetle to car shows.
The last weekend of April, I took my Beetle to two car shows: one on that Saturday evening, and one the following Sunday. The prelude was coming home from work Friday afternoon and giving it a good old-fashioned bath: with a mitt, a bucket, a chamois, and just a little elbow grease.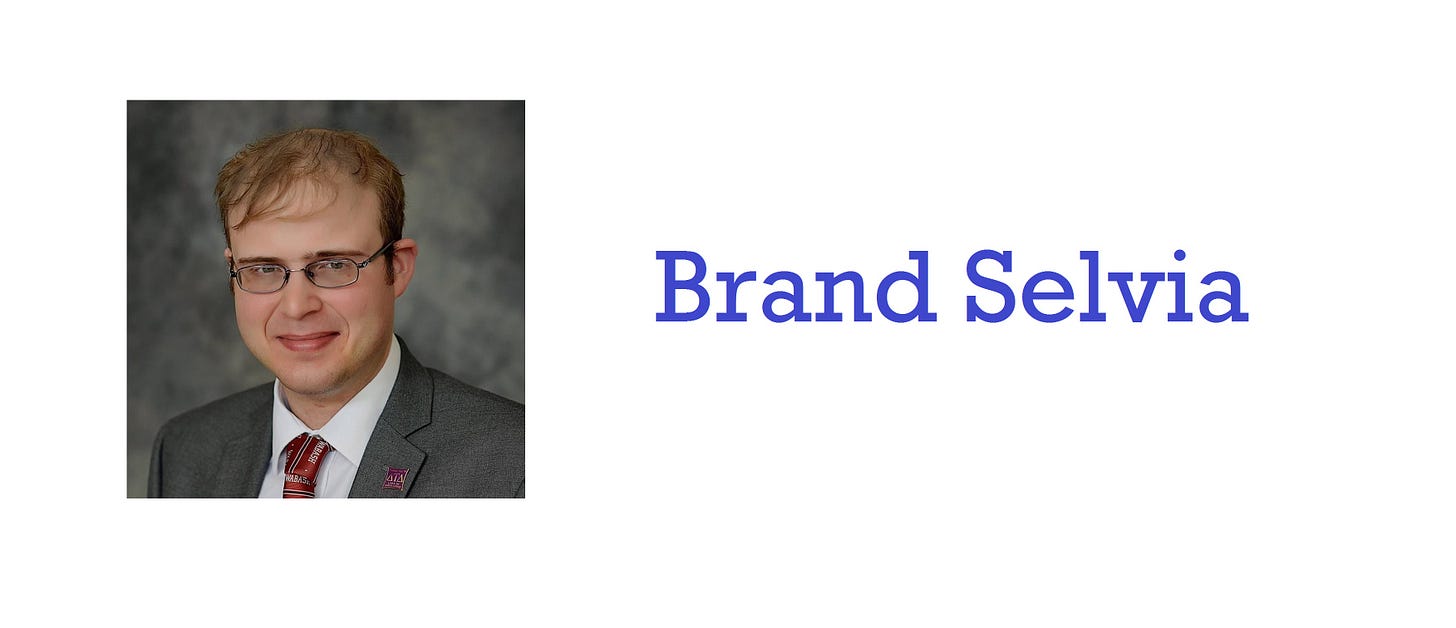 My dad and I left town Saturday afternoon for a Relay for Life fundraiser show at Hummel Park in Plainfield, with a nip to air accompanied by a few bug splats. We parked, unfolded our lawn chairs, set up my sign board, and went to look at the other cars after I had cleaned my own car off. We had some conversations with those who looked at the Beetle, and soon left after I had won a specialty award which honored the 15-year-old+ "young gun" with the best car.
The real treat was seeing a 1957 Studebaker Golden Hawk "400" win "Pick of the Park," and deservedly so. The gentleman who owned it did the whole restoration himself, and knew its history front to back. It was so cool to see that car in person, because you just don't come across them very often.
When you go to a show that you've never been to before, the odds are that you will see something new and exciting.
Early the next morning, I was on my way to the old mill village of Mansfield for the show at the annual Mushroom Festival. This one has always been a small but pleasant affair, with friendly people and nice cars (this is despite the fact that many of them are already familiar). In much the same fashion, I unfolded my chairs, set up my sign board, and looked at what had made the trip. However, the day was mostly made up of conversation with others.
And that is not a bad thing. I had a pleasant surprise in connecting with an administrative coordinator from the history department at Wabash College, and whose husband and son happen to have an interest in classic cars. Spectators, mechanically inclined or not, enthusiastically asked questions and took pictures. It made me smile to see a kid prick his ears up when he found the engine in the back, instead of in the front.
Photo by Brand Selvia

Award or otherwise, it's worth going to a show for the interaction alone. It makes the difference between one that is "hot" and one that is "cold."
While being there is the greater point of actually going to the shows, I will always affirm the adage that getting there is half the fun. I think it's especially true with my car. My '70s classic rock playlist acts as a kind of respite. Whether I am driving on U.S. 40 or on I-70, I am almost guaranteed to get a wave or a thumbs up. It's cool that a seven-year-old restoration which has been put through its share of wear and tear can still get that kind of reaction.
An interest in car shows, especially at my age, is an odd duck hobby to have. To that, I think that being able to partake in it has been influenced by how cars have been almost omnipresent in my life.
I raced quarter midgets (which, as the name implies, are a quarter the size of a typical "midget" racing car) from about the time I was 6 to when I turned 15. It was a hobby that was distinctive and had a precedent in my family. My dad raced when he was that age, so he understood what it took to be successful. I was once fearless, and remember winning many races in my early career, including a class championship. Dad gave me that urge to win at the start.
There was also a particular Volkswagen which perhaps inspired me to get into racing in the first place. I wanted to be like Herbie the Love Bug. I wanted to be the underdog that beat the odds because he wanted to prove himself. It was a nice impression for an impressionable introvert to have.
Not long after I retired from racing, we brought home a used, robin egg colored Beetle. My connection to that heritage of car building became stronger as my dad and I gradually restored that same Volkswagen a few years later.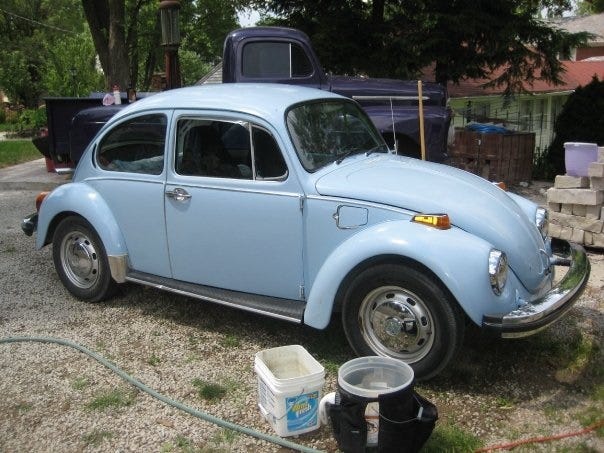 Photo by Brand Selvia
The project turned out as a kind of homage to my racing past. It also turned out to be a project with utility in mind. It was built to stand out, but it was also built to drive and have a purpose. Having the Beetle as a grocery getter, as well as transportation for those who needed it, during my time at Wabash demonstrates this quite well, I think. It has functioned as both a show car and a work horse.
I believe that the car show, like racing, is an indelible part of the landscape. However, I think much of this marginally has to do with the fact that Indianapolis is only an hour away. Local car clubs such as the Bent Rods reinforce a comradery and a passion that is pure. Events like the Children's Miracle Network show held every August at the Fairgrounds support great causes. They encourage people, locally and beyond, to come see that passion writ large, but still accessible.
At any given car show I go to, I am one of the youngest to roll in. I still sometimes ask myself why this is. Why am I a part of this culture? Why do I share this connection with other enthusiasts who are at least twenty-five years my senior?
I recognize that I am like they were at my age. They grew up with the idea of cars representing the freedom of expression, and the freedom to have fun. Perhaps some of the unabashed romanticism which is portrayed in films like American Graffiti seeps into this sentiment. But it is a culture of innocence and vitality that is rooted in their human experience. It is a legacy that some can embrace through racing, but it is also one that many can appreciate by seeing what others can do with their hands. It's more than a hobby; it is a link to history and innovation.
It is this connection that I hope inspires more people to participate in the local car show scene. They are a wonderful educational opportunity, and an opportunity to engage in meaningful dialogue in the community. The eye candy is a nice incentive, too.
For information on car shows, both local and farther away, which will be happening this summer, OldCarsOnly.com is a great place to consult. It lists individual shows by month so that you can plan ahead, and will have everything that you need to know.
Selvia is passionate about history, dialogue, and classic cars. A Greencastle native, "Brando" is a 2017 graduate of Wabash College. During his junior and senior years, he wrote and edited articles for the Odyssey online platform. He loves to chat over a cup of coffee, and enjoys joyriding and going to car shows in his 1974 Volkswagen Beetle.