Discover more from National Road Magazine
The best place is the world.
Daytrip: Point Pleasant, West Virginia
Around 10:30 in the morning, Point Pleasant was still dormant when our group of four parked our car next to the post office. Few people walked the streets. Even fewer cars passed down the main strip. Some small businesses were closed permanently, others still waiting to open for the day. It wasn't until our group paced down a concrete walk parallel to the Ohio River that we realized the town was awake; very much alive in its own quiet sort of way.
The reason for our trip was fairly simple. We wanted to get our picture with the Mothman, an ominous creature of West Virginia folklore, whose winged legend is forever preserved by a 12-foot tall statue that we drove four hours to stand next to. His presence is everywhere, from advertisements for an art gallery, to paintings on the side of polished rocks inside an antique store. There's even a museum dedicated to the creature just a few yards away from the statue. Yet, Point Pleasant turned out to be so much more than just the site of a mid 1960's haunting.
On December 15th, 1967, the Silver Bridge, which connected Point Pleasant to Kanauga, Ohio, collapsed, dropping 31 vehicles into the water below. Today, a memorial stands with 46 names on 46 bricks, one for each person who died from the collapse. It's a memorial that does more than just honor those who died, each brick is a physical reminder of the loss of life that occurred during that 1967 Christmas season.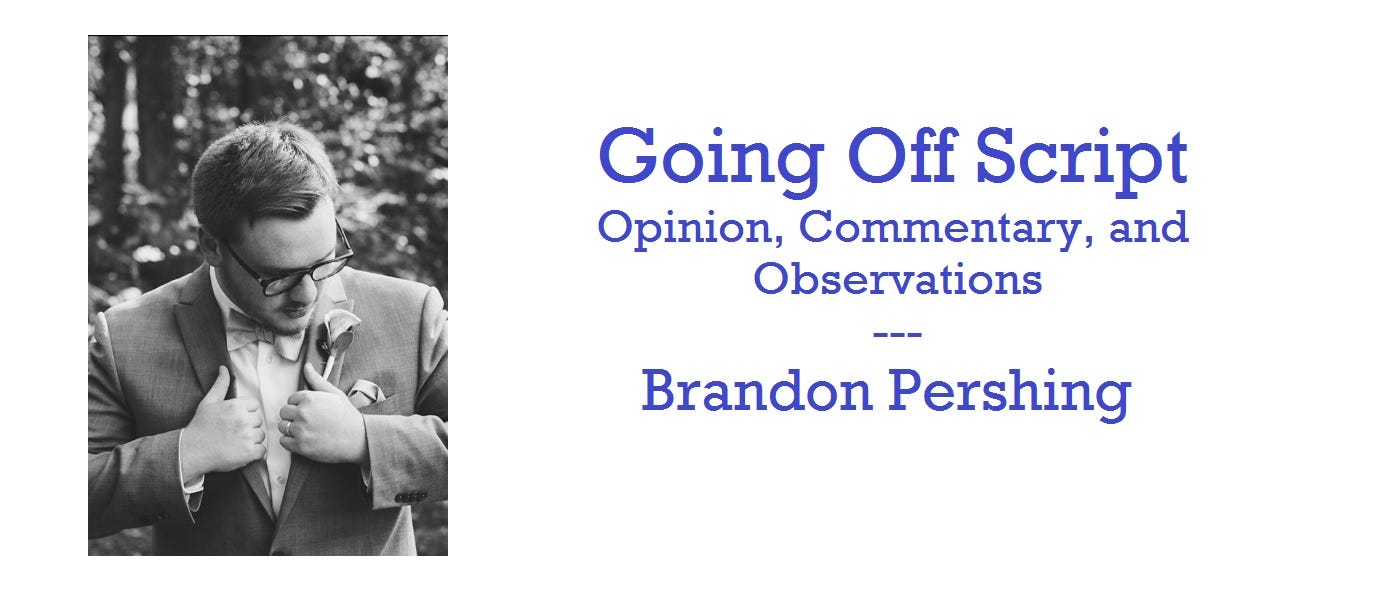 Another memorial, a 150 foot public mural depicting the 1774 Battle of Point Pleasant, is painted directly on the town's flood walls. The mural showcases the history of rising tensions between Point Pleasant's Native American population and its Virginia settlers. These tensions ultimately resulted in a battle only to be resolved by a peace treaty, all represented on the mural. For our group, both memorials gave us a sense that Point Pleasant wasn't just a town with a rich history, but also a place and people able to vividly articulate events that had occured throughout the area.
Around noon, the Mothman Museum opened up, and our group, along with a few other curious vacationers, paid the $3.00 admission to see the folklore come to life. Inside are memorabilia and replicas, all pertaining to the terror the legendary creature inflicted on the town. At one point, my brother pointed out the most jarring piece the museum had on display: a collection of newspaper clippings from the period. Like both memorials, these newspaper clippings held a certain emotional weight, grounding the history in ways a text book or documentary couldn't.
Seeing multiple headlines of contact with UFOs, men in black, and paranormal moth creatures in the stark black and white newspaper text was a bit unsettling, to say the least. These articles weren't from the sensational magazines you'd find at the grocery checkout line, they were taken from local West Virginia and Ohio newspapers. Perhaps these clippings had indeed profited from exploiting the wonder all of us have for superstition and the unknown, but if nothing else, for a moment, the headlines and museum gave our group a fleeting sense of wonder absent since our childhood.
Mothman Statue -- Photo by Brandon Pershing

The Mothman's supposed haunting grounds, "the TNT area," were referenced throughout the museum almost as much as the creature himself. The area is described as a spot deep in the woods where the government had stored ammunition and explosives to be used during World War II. The area was later revealed to be deeply contaminated as a result of storing these items, and was ultimately turned into a wildlife management area. We asked the museum guide if it was possible to still see the site, and to our surprise, he gave us a map.
The woods that lead outside Point Pleasant towards the TNT area are almost as strange as the town's folklore. Going deep into forested area while still being able to see smoke stacks from a nearby power plant is like watching a visual confrontation between nature and industry. The accessible part of the TNT area, which sits inside the McClintic Wildlife Management Area, is an experience with a strong emphasis on personal leadership. There weren't any posted rules we could see, or any visible parking spots, only a phone number for the main office. We called the number and were told to park along one of the gravel roads and venture into the woods to find the remnants of the bunkers where the explosives were held. Using the map provided to us and locating the closest opening in the woods that resembled a trail, we set off to find the bunkers.
Like a scene out of Tolkien novel, the bunkers were shaped like igloos covered with overgrown foliage. Only metal doors were left visible from nature's reclamation of the area. Most of the doors remained sealed, however, our group was able to find one bunker that was still accessible. Left empty despite some graffiti, the inside of the bunker had a dreamlike echo that my wife used as an opportunity to ricochet her voice off the concrete, singing simple melodies and Queen songs with a choir made up of her voice alone.
McClintic Wildlife Management Area -- Photo by Brandon Pershing
The bunkers offered a surreal conclusion to our day trip.We hiked back through stagnant water and thorn bushes to our car, soon leaving McClintic behind us. We stopped for a late lunch at a nearby Wendy's and ate our food mostly in silence. Traversing the TNT area had an obvious impact on our group. Our hike was an event like none we'd ever experienced.
We came to Point Pleasant in search of a photo opportunity with the Mothman statue, and left with our own collection of memories and an appreciation for a place with so much heart and soul. Point Pleasant, like Greencastle, is a small town off the beaten path who's rich history and unique folklore showcase the powerful whisper of small town America.
https://youtu.be/mQaM-5nwdck
Outside Bunker -- Photo by Brandon Pershing
Point Pleasant Main Strip-- Photo by Brandon Pershing
Riverside-- Photo by Brandon Pershing
A Greencastle native, Brandon Pershing is completing his journalism degree at IUPUI. An avid film buff, Pershing is also a comic book enthusiast. He and his wife, Lindsey, live in Greencastle.