Discover more from National Road Magazine
The best place is the world.
Empty Seats and Absent Victories
Despite all the reasons I dislike my beloved alma-mater's awful football stadium, I nonetheless have happy memories there.  I am also less than convinced a new stadium would prove the magic wand some hope it would be.
Editorial Disclaimer: The views and opinions expressed on this web site are solely those of the original authors and other contributors. These views and opinions do not necessarily represent those of National Road Magazine, the NRM staff, and/or any/all contributors to this site.
I can still see Demetrius Dowler make that miracle catch.  Serving as one of three equipment managers for Indiana State University's 1990 football team, I had the "frontest" of front-row seats to that snag.  It was a moment that punctuated one of the few bright spots in a less-than-average 4-7 season.  Exiting the third stanza, ISU trailed the tenth-ranked Northern Iowa Panthers 15-10, after they had blocked a Steve Krieger field goal attempt and ran it back the length of the field.  Led by quarterback John Stites, a fifth-year senior who had waited his entire undergraduate career for the chance to start, Indiana State put up 23 points in the final period.  Stites, who would later say that he stayed in the game because he felt it was "his duty" to keep playing, spent much of his time on the gridiron hurling the pigskin with a separated shoulder.
And somewhere in the midst of that dream quarter of football, Dowler saved the game.  Throwing across his body, Stites lobbed a weak toss toward our sideline—a ball Dowler had outrun by about a week.
I stood beside Sycamore head coach Dennis Raetz, holding a length of his headphone cord in a big, garden-hose-sized loop.  As one of three "equipment nerds," I shared with them a singular, mutual dread: holding Raetz's cord.  Legendary were the stories of Raetz's angry "get out of my way" arm swats as he swept hapless managers off their feet—all because they had the misfortune to be standing to his left less than a second after he decided that he didn't want to walk to the right any longer.  A tall man, towering well past six feet, when he launched into one of his profanity-laden tirades, his deep pipes echoed across one stadium after another.  If the poor souls sitting in row RR behind the tuba players winced, imaged how it felt to take on that force of volume from four feet away.  I have no doubt, for example, that the booming "F-bomb" Raetz bellowed in the final minute of our loss to Southern Illinois still hovers in a swirling cloud above the fields of southeastern Missouri.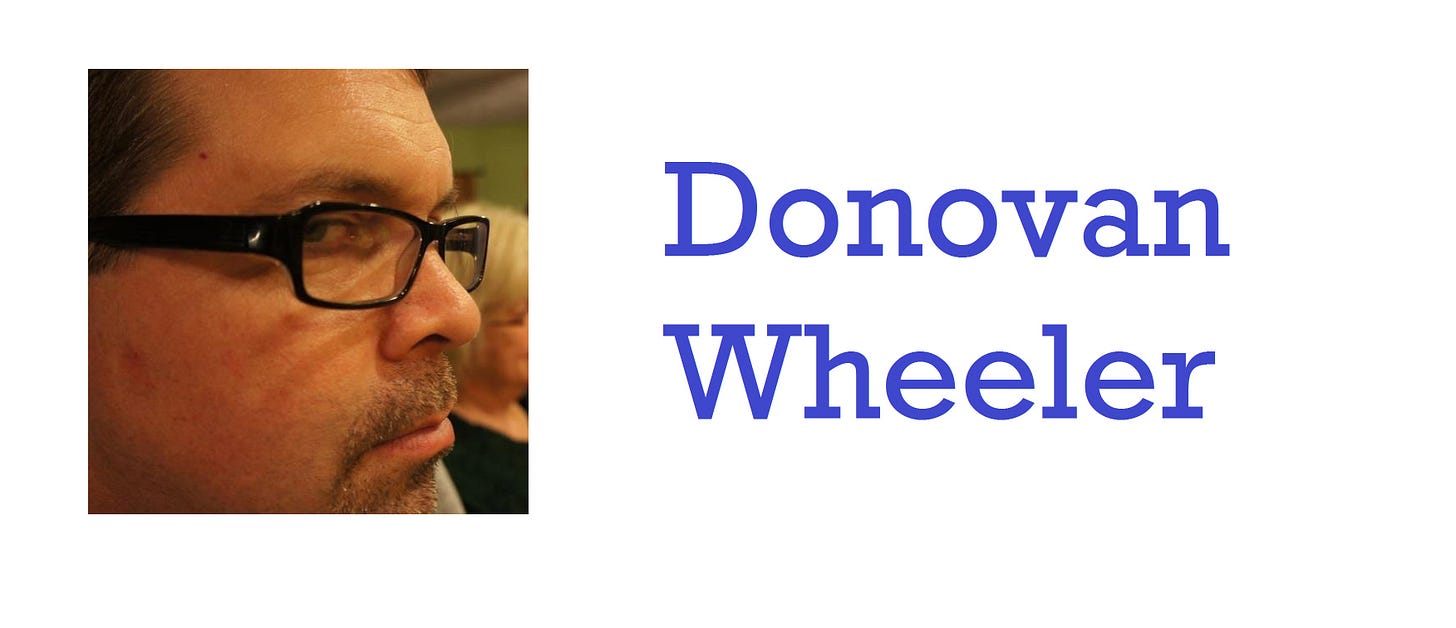 But I also shadowed current President Deborah Curtis.  Unlike [former President Daniel] Bradley she very much cares what other people think of her. 
Consequently, when Stites' errant throw headed to the solitary, waiting Panther safety who owned that spot on the field, I glanced Raetz's way…and I prayed.
"Please," I begged, "don't let him intercept that pass."
The defensive back did catch the ball.  His hands were about a foot above my head and about six yards from me, on the other side of that big, white sideline.  But as he fell back to the astroturf, Dowler flew in from behind him.  He planted his palms on the points of the ball, and yanked it out of the baffled safety's grip.  In an instant, a turnover was reborn as a first-down.  I can still see that defensive back drop into a catcher's squat and cradle his shaking, helmeted head in his hands, and I can still feel the pulse that surged through all of us.  A pulse that told us we were going to win that game.
Despite my vivid recollection of Dowler's herculean grab, what I remember even more happened a couple hours before kickoff, when the UNI team bus rolled up to Memorial Stadium's back doors.  That Panther squad carried their gear into their locker room with the swagger you'd expect from a group of college kids who thoroughly believed they would be kicking ass the rest of their lives.  It's an arrogance I begrudgingly respected.  They had the winning record.  We did not.  They would qualify for the playoffs that year.  We would not.  They had a long tradition of football success.  We did not.  And…even though I never saw it with my own eyes…they had the UNI Dome.  We did not.
What we did have…what we still have…was Memorial Stadium.  It was back then (as it still is now) a beautiful rectangle of vibrant green and white and blue turf plopped smack dab in the middle of one of the ugliest eyesores in western Indiana.  Everything about it is awful, and anyone who argues in favor of it does so out of sentiment, and only out of sentiment.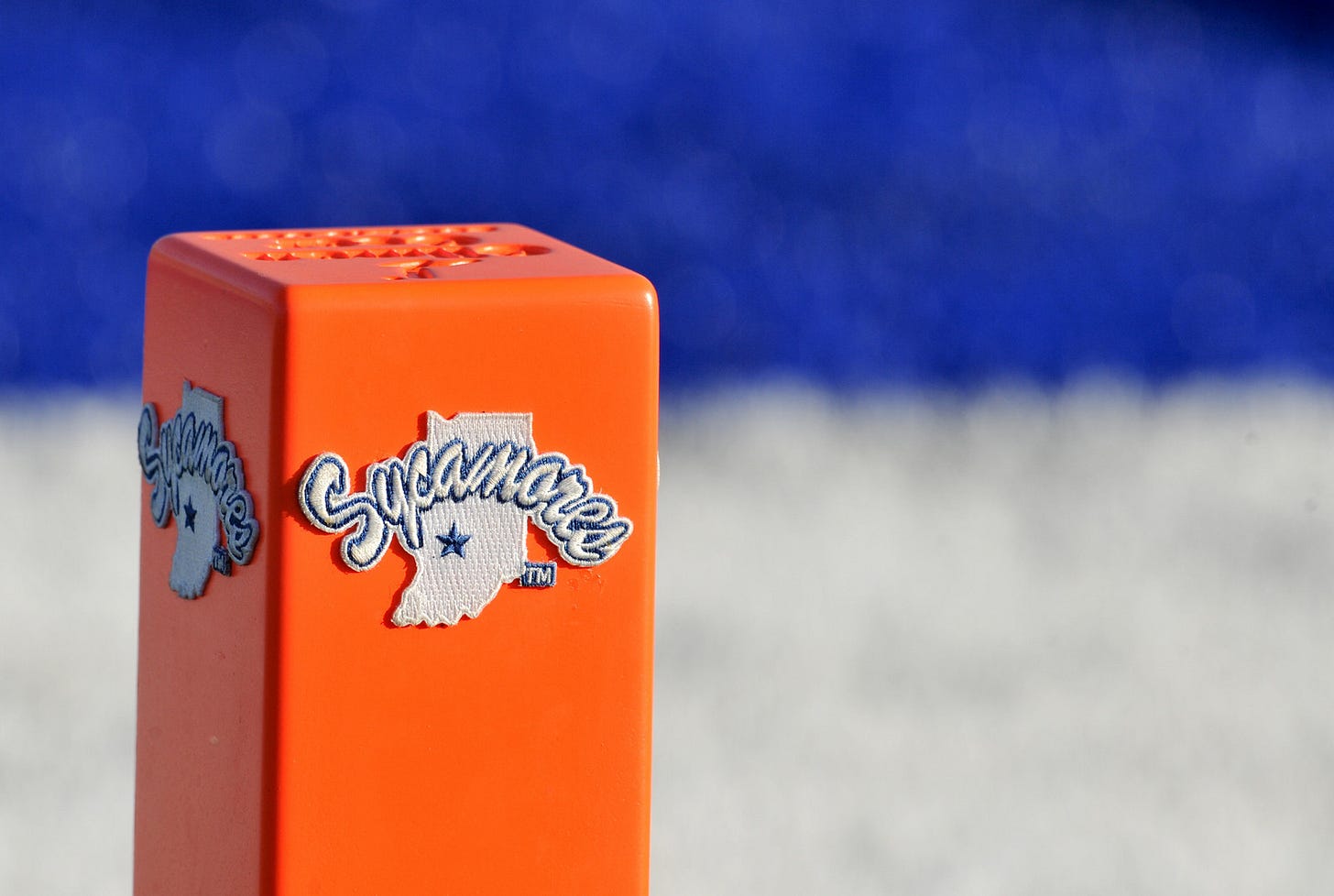 From the perpetually rusted underbelly to the incessantly foul restrooms…  From the horrible bleacher alignment (facing directly northeast, exposing spectators to screaming, freezing winds for the back-half of each season) to the underwhelming press box accommodations (which look like the interior of a '72 Winnebago)… To the location…
That location.  Some three miles away from campus, Memorial Stadium is culturally sold to the world as a boon because it offers college kids the chance to enjoy "The Walk," a four hour binge-drinking extravaganza.  From bar to pub to dive, students and fans cross every door from campus to stadium downing a pint (or a high-octane equivalent) at each stop.  It's a great experience for lushes and ranking members of the National Fake-ID Manufacturers Association, but not so much of a thing for the rest of us who want a beer or two…and maybe a win once in a while.  And given that every few years one or two more Wabash Avenue bars shutter their doors, even that tradition has become little more than a long, cold walk with a flask.
As part of a massive "Master Plan" first proposed a decade ago, then President Daniel Bradley unveiled the eventual idea to move the Sycamore grid-program closer to campus.  But he augmented that plan with some essential caveats:  While the project as a whole was "doable," it was also a "vision" where "everything may not come to pass."  And specific among those "maybe" considerations was the new football stadium—something that was "likely many years in the future."
When I shadowed Bradley for a profile for STATE Magazine, he struck me as someone who doesn't especially care what people think of him.  I respected that, and I liked him. A lot.  He prioritized enrollment numbers…and succeeded…wildly.  But I also shadowed current President Deborah Curtis.  Unlike Bradley she very much cares what other people think of her.  If Curtis would like to make Sycamore-land forget that Bradley once sat at her desk then a new football stadium could do the trick.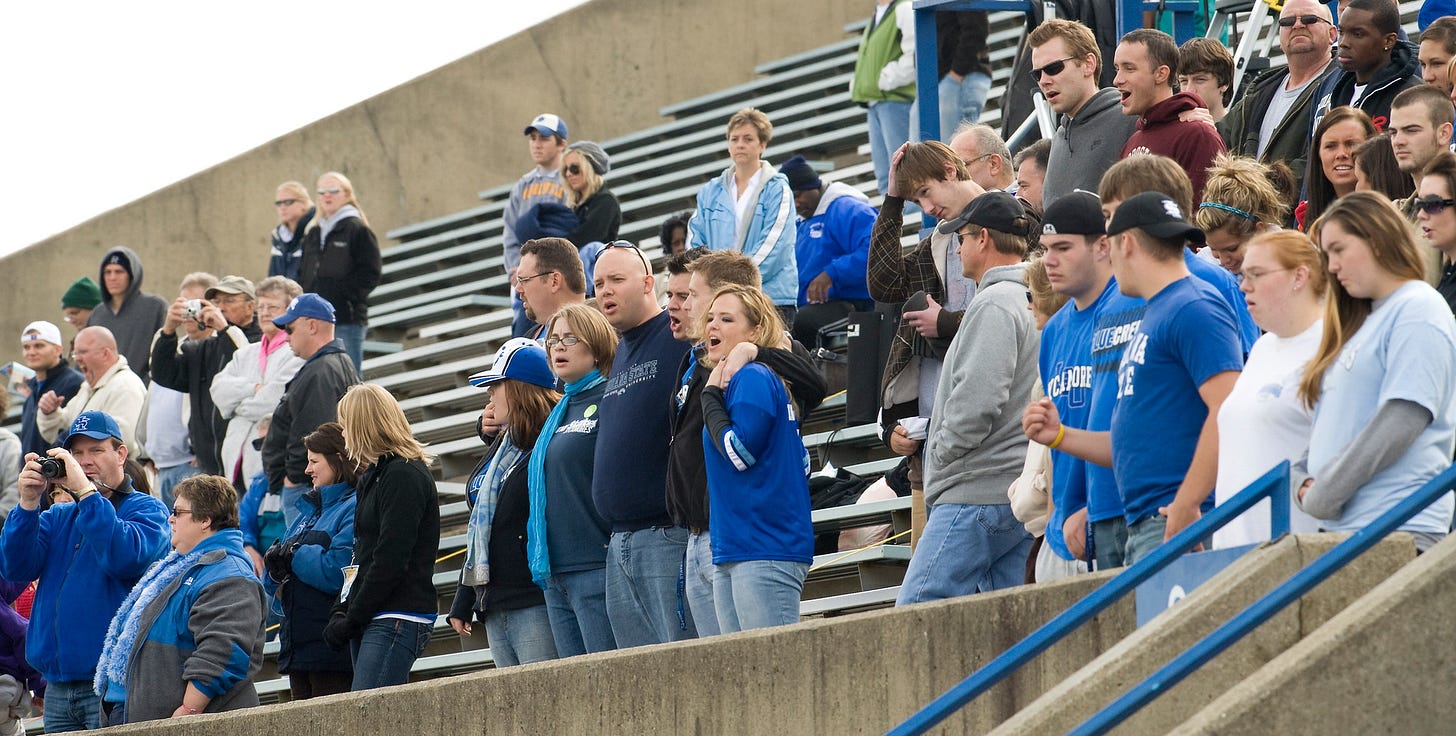 Enter the aforementioned Master Plan and that much desired football stadium.  Emotionally speaking, I would love to see it built.  It might increase student participation (remember, however, that even schools nationwide are struggling to get students out of the house parties and into the arenas).  It would be vastly more aesthetically pleasing.  And, it also might do a better job enticing talent at the recruiting phase.  But this is Indiana State University we're talking about: a school which put Larry Bird on the basketball floor and somehow managed to slip back into mid-major mediocrity—while similar schools such as Butler, Creighton, Wichita State, Xavier, and Gonzaga climbed into major conferences and national status with nary a Bird on their squad.  It's a significant onus.  An irritating albatross of the highest order.
Considering the money recently spent on Memorial Stadium's new playing surface, all safe bets suggest a new structure is—at best—over a decade away.  Probably longer than that.  But Curtis' urgency to own the Master Plan is real.  And who knows…? Maybe she will pull it off.  Maybe she'll get Raetz-Bradley built.  Maybe ISU will win more frequently.  Maybe the culture will change.  That's also a whole lot of dollars to invest in a whole lot of maybes.
If some or none of that happens, however, I still have that October day in 1990.  I still have that great spot on the Sycamore sideline.  And I still have that second-by-second game film in my head—the one where Demetrius Dowler makes that catch.  It's a beautiful film, part of arguably the greatest quarter of football in Indiana State University's history.  I'll take that memory, Raetz-Bradley Stadium or not.
Wheeler proudly teaches AP Language to some bright and lovably obnoxious kids in a small college town. He also contributes to the craft beer website Indiana on Tap and writes for other publications.
Photo Credits:
Photos courtesy ISU Photography Services.
Photos used in accordance with the following guidelines posted on ISU Photography Services Website:
"MEDIA/PUBLICATION IMAGES:
There is no charge for electronic images supplied to print publications, media outlets or other businesses or organizations that use the images to promote Indiana State University and its programs.