Discover more from National Road Magazine
The best place is the world.
Friday Photo Blog: Jack Broadbent @ The Vogue
Photos and Text by Tim McLaughlin Hapless Guitar Photography
WTTS FM, has been bringing some big names to Indianapolis for many years, and the Vogue Theater has been hosting amazing bands for far longer. On this day WTTS FM brought, I think, the coolest blues line up of 2017.  The main act is known to many people and radio stations around the US: Jonny Lang, whose five piece played songs from Jonny's seven studio albums.  This blues great from the Northern Plains of North Dakota brought along with him a one man, two guitars, one flask, and what I suspect an empty pack of cigarettes before the he flew home to England the next day. THIS IS WHY YOU SEE THE OPENER. Jack Broadbent, has been a musician for most of his life, growing up in England listening to Robert Johnson, Neil Young, and Peter Green. Where I "discovered" Jack and where I think he gets his amazingly inviting and humorous stage presence is busking on the streets in England and Europe.  The video that I watch, going on 100 times (and telling people about even more) took place on a canal bridge in Amsterdam playing "On The Road Again."  I was looking up slide guitar lessons on YouTube and a few years later I am in the photo pit photographing him.  He played ten songs which included "On The Road Again," "Leavin' Blues," "She Said," "Make My Way Back Home," and ended with a song that he wrote in (wink wink) "Hit The Road Jack." Jack was very gregarious and engaged with the crowd before his set, between each song, and at the end took several long/slow bows.  All the while thanking a very attentive crowd and even more so Indianapolis, the Vogue Theater, WTTS and most of all Jonny Lang.  The only downside to Jonny's nearly two hour set was they didn't play a song together. Jack was kind enough to stick around and sign his CDs and talk all things blues, slides, and his upcoming travels.  The next few months will see him perform on three continents, dozens of countries and too many venues to count.  I can't recommend enough that you look up his work on YouTube, buy his music online, and buy merchandise from his web site (www.jackbroadbent.co.uk) and keep an eye out for him.  His performance was perfect, as he makes you feel like he is busking on a bridge over a canal in Amsterdam, or at a house show in Indianapolis. Jack's three albums are available at bandcamp, and if you are in Europe or New Zealand in the coming months look to see if he is there when you are.  You'll thank me later.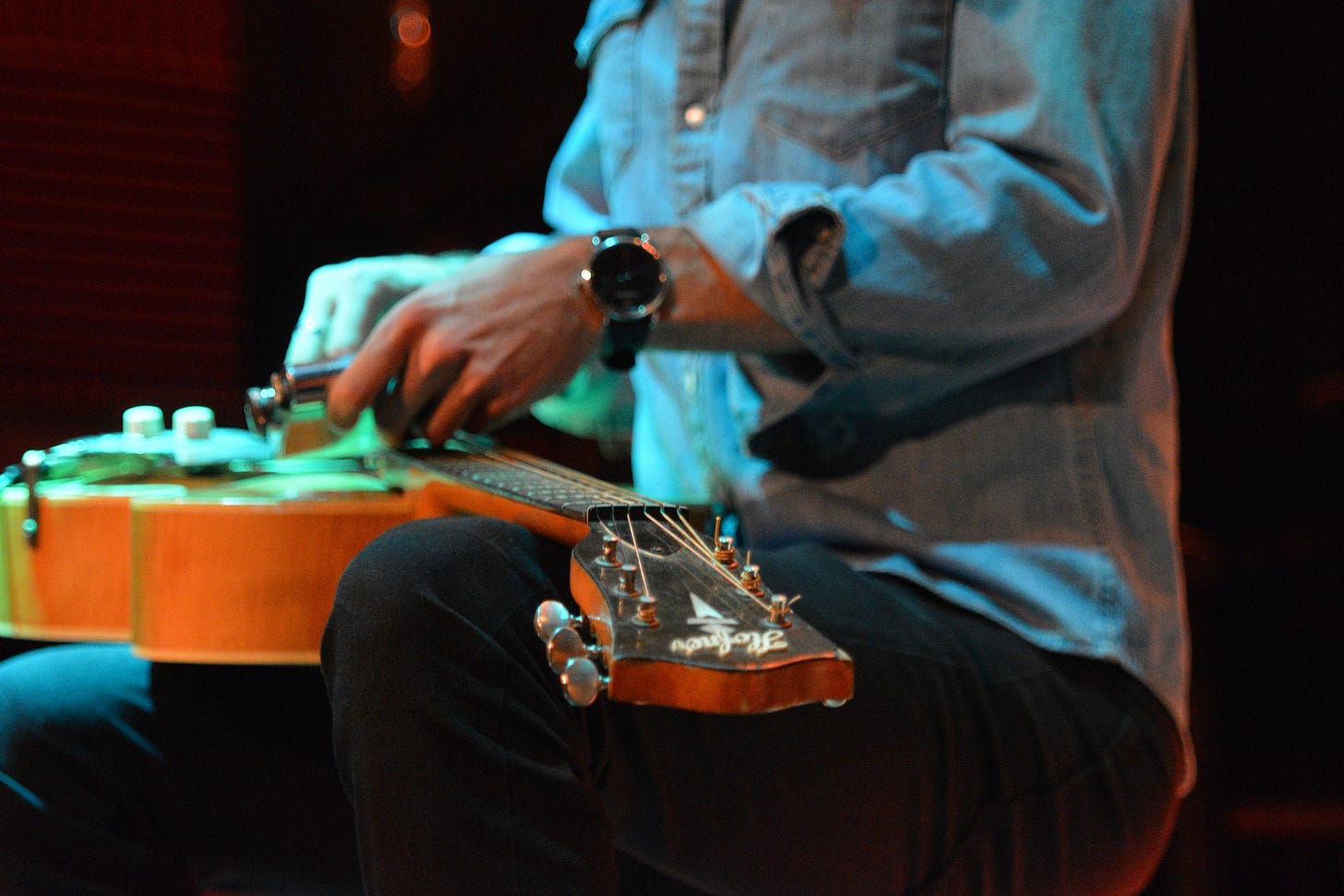 https://youtu.be/7VBLruslWM8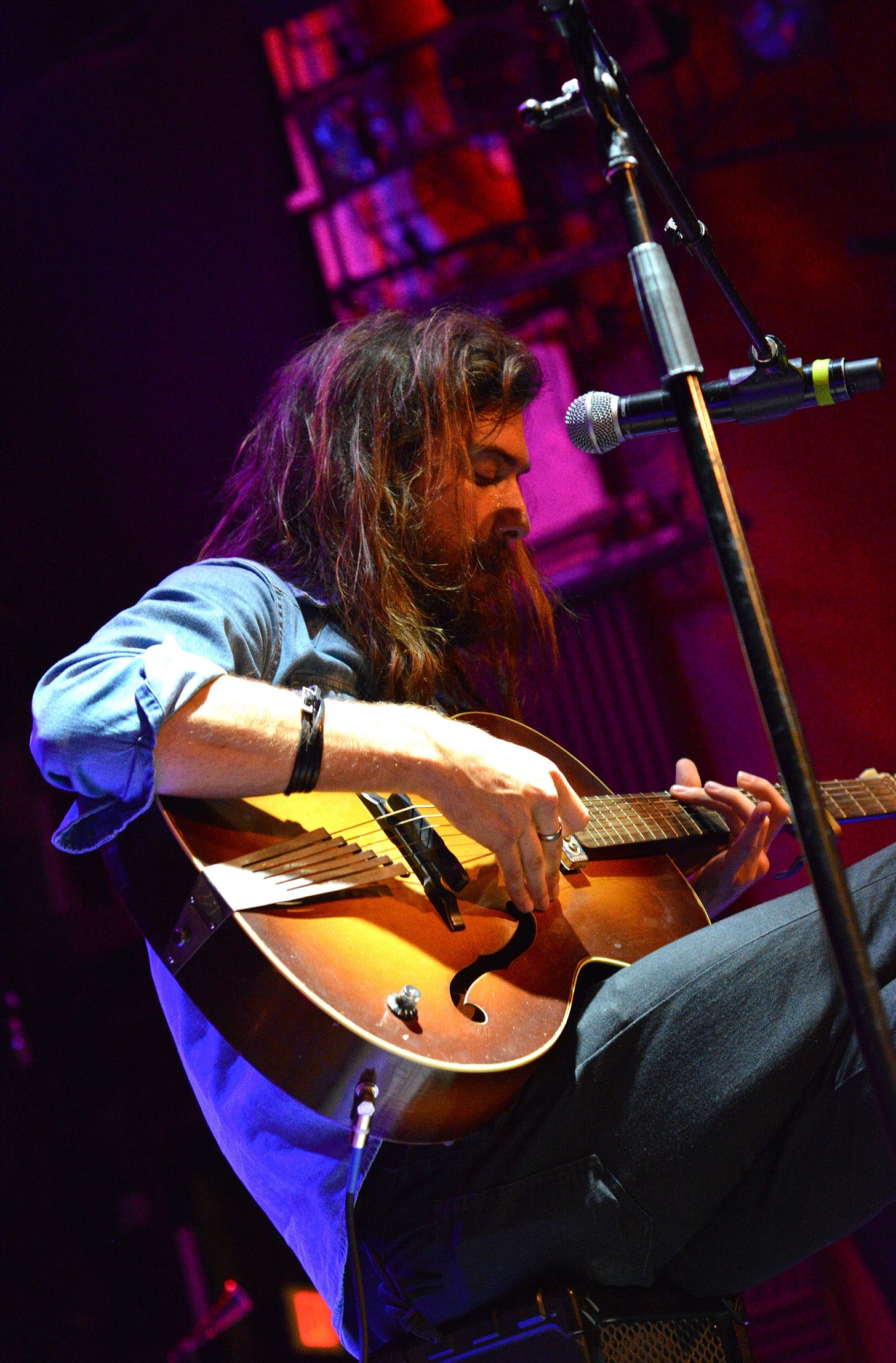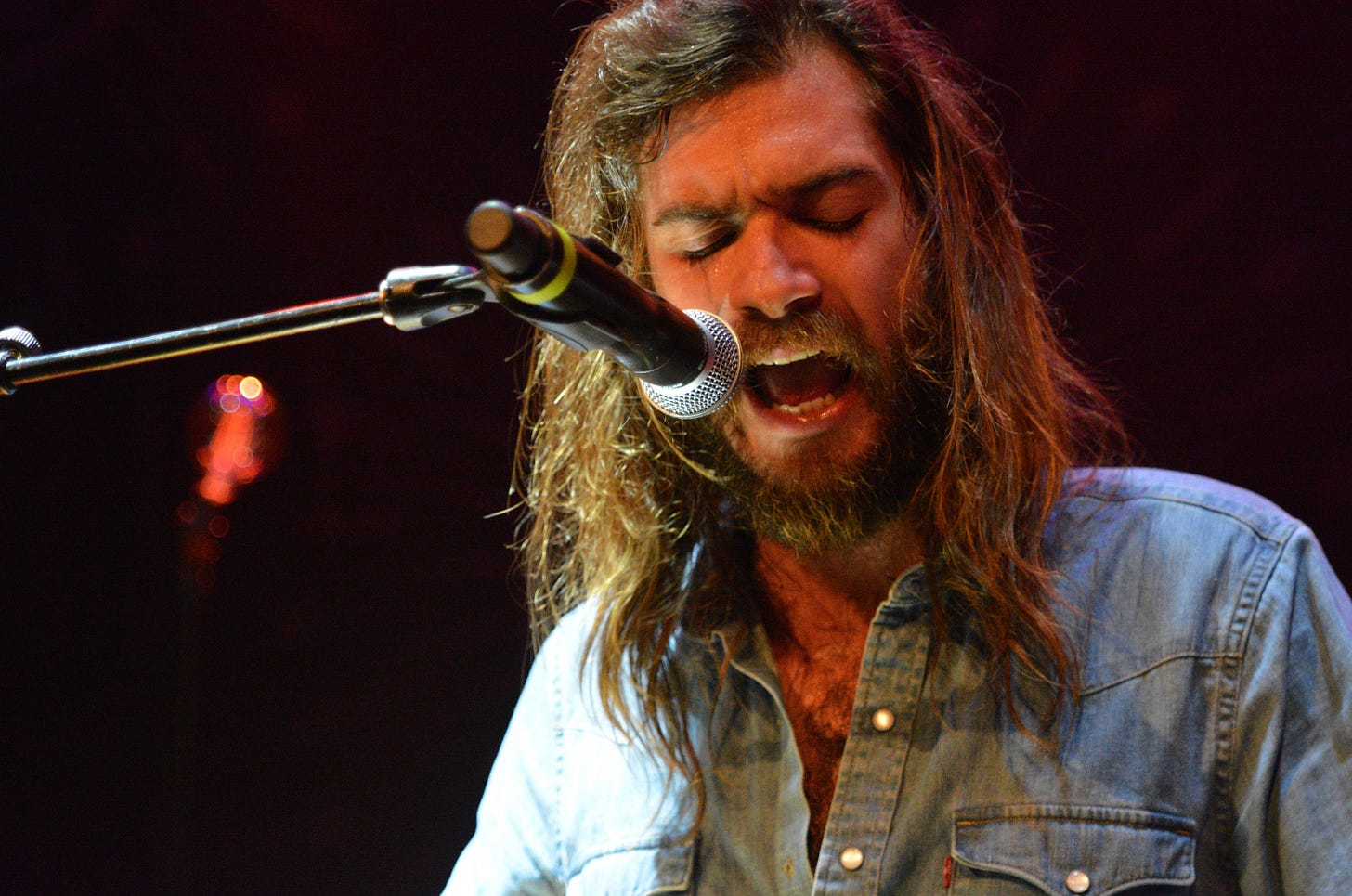 Zionsville resident Tim McLaughin considers himself a documentarian behind the shutter. The owner of Hapless Guitar Photography, he enjoys shooting music and sports related photos, and as he likes to say, "almost anything."