Discover more from National Road Magazine
The best place is the world.
Friday Photo Blog: The Little 500's Cutters
Throughout the autumn months, in one bicycle shop after another, a quirky little board game appeared on the shelves.  Glory Gears, a game inspired by 1979's
Breaking Away
, the surprise hit film depicting Indiana University's signature spring event, not only captures the excitement of competitive cycling strategy, its very existence underscores the race's place in the Midwestern cultural pantheon.  Whether you're an IU alumn or not, you know about the Little 500, and you most certainly know about its most famous underdog, the Cutters.
Now that the temperatures are dropping, it's time to hang up the bikes.  For the next six months we will have to stare at those spokes as we trudge to our cars in the cold wishing away the present for the warm winds of spring.  To ease that wishing along, Eric Cox offers a two-year collection of photos taken at more than one Little 500 event.
Written and Photographed by Eric Cox
"Until 2016 I'd only ever been to the party surrounding Indiana University's celebrated bicycle race, The Little 500. That was decades ago, of course, when I was a young man. As the years passed, my interests turned away from cheap beer and more toward my own health. This led me to cycling as both a hobby and a means of maintaining some semblance physical integrity. As I got started with my new pastime, I found my general interest in cycling increasing. I helped found a cycling club in my county, watched the Tour de France, and I sought out bicycling advice from those whom I knew were already involved. My high school friend, Jim Kirkham, had been a member of winning Cutters Little 500 team back in the early 90s. I picked his brain for tips that helped my own efforts and invited him to address our cycling club to talk about his experiences as a Cutters cyclist and, since that time, his role as Cutters coach. He gladly accepted. I returned the favor by attending my first Little 500 race and photographing the Cutters team specifically in '16 and '17. Modeled closely on the Indianapolis 500 and sponsored by the IU Student Foundation, the event takes place in late April each year and features 33 four-member teams of IU students. The racers come from various fraternities, sororities and independent teams, all of whom sign up for incredibly strenuous training and, ultimately, the 200-lap race at Bill Armstrong Stadium. Much of the tradition and fanfare surrounding the Indy 500 in Speedway is repeated at IU, though on a smaller scale. A balloon release, singing of "Back Home Again in Indiana" and other events that mirror the big race play out for stands full of cheering fans. Both mens' and women's teams race, and each have their own rabid fan bases. The races are full of great action, stupendous athleticism and endurance that only vibrant youth can exhibit. Crashes are common, though often not too serious, mostly with riders emerging from the carnage streaked with flat black smears from the cinder track. After official qualifying a few weeks prior to the race, teams are assigned colorful jerseys based on where they're starting in the field. The jerseys, coupled with spring blossoms, shiny bikes and cheering fans, truly make the Little 500 a spectacularly colorful event - a Hoosier tradition unlike anything else, except, of course, "The Greatest Spectacle in Racing," the Indy 500. What follows are 15 of my favorite shots from two years of Little 500 photography. Apologies in advance for the lack of women's race photos. Their event takes place a day before the Saturday men's event, and it is difficult to attend both races. One day I will." Author's Note: "In 2016, the Cutters took pole position in qualifying, earning them the coveted green jersey. That year the team placed fourth. This year, the Cutters started in third position, wearing teal jerseys. They also placed third in the 2017 race."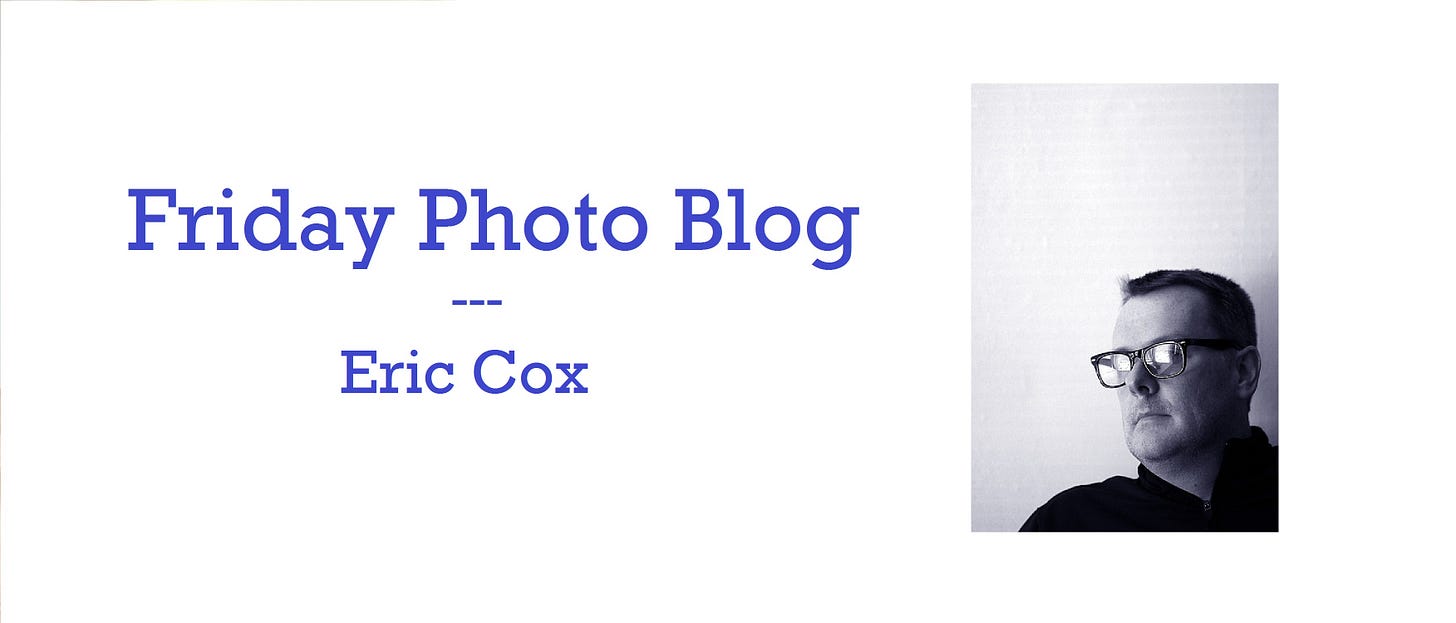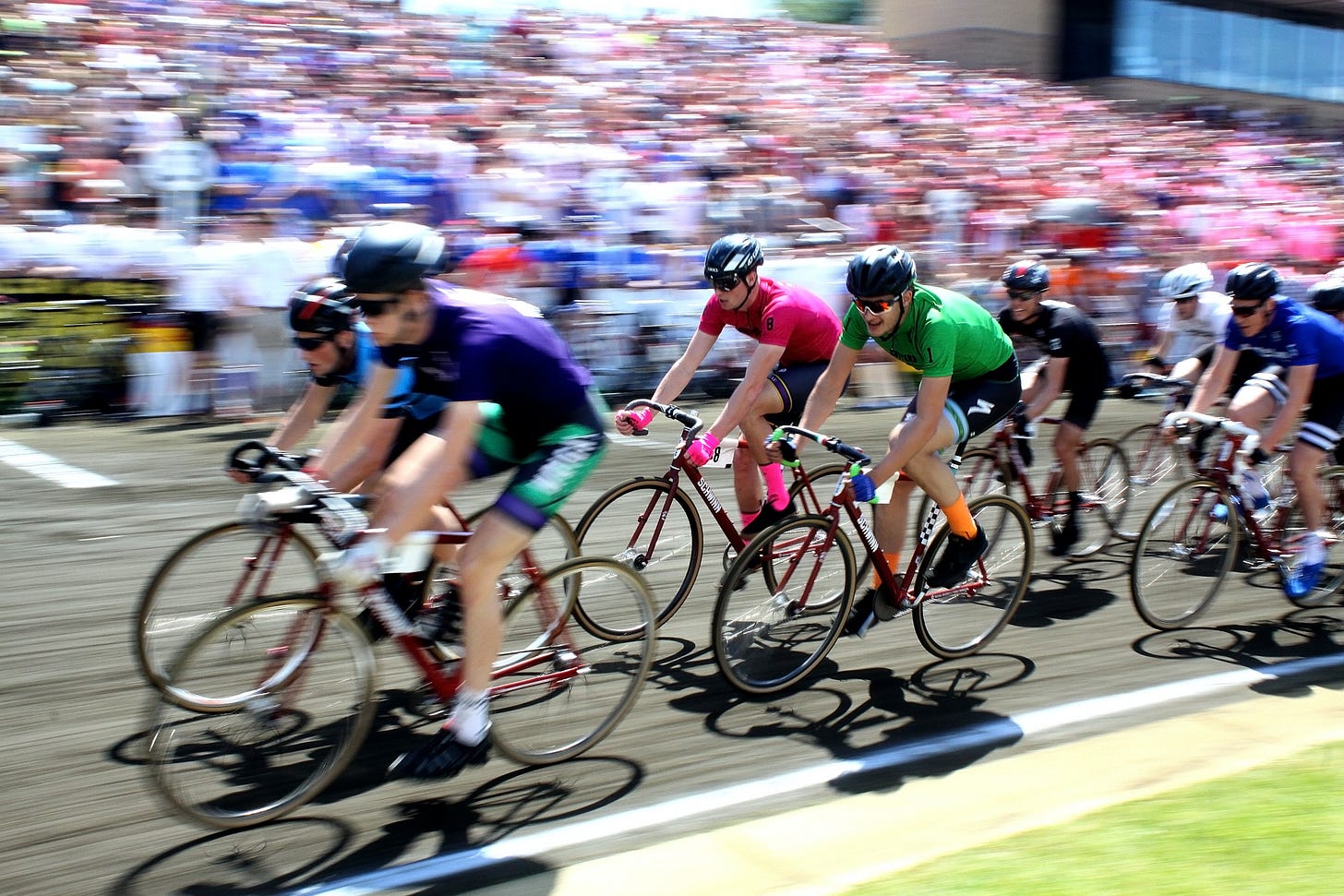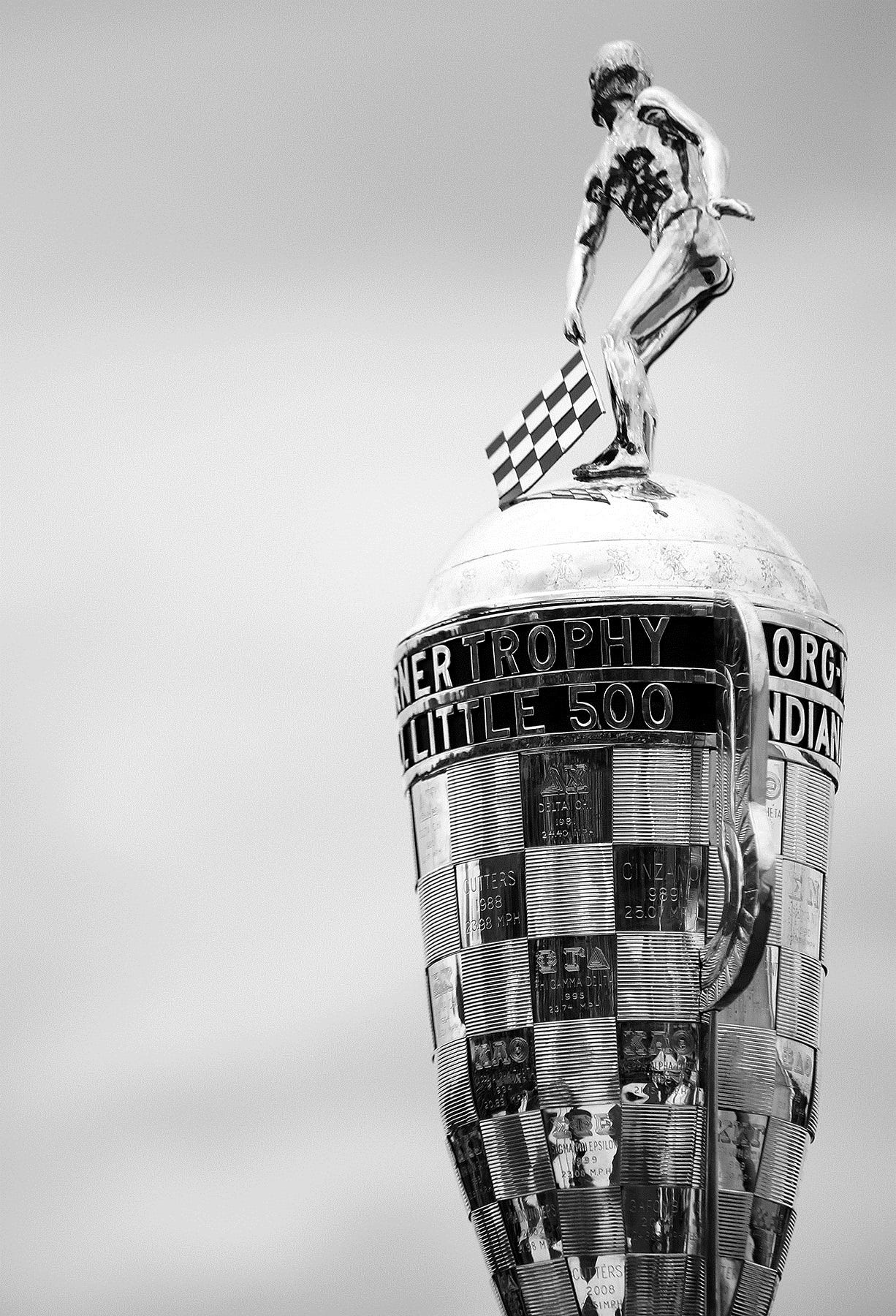 [divider style="solid" top="20" bottom="20"]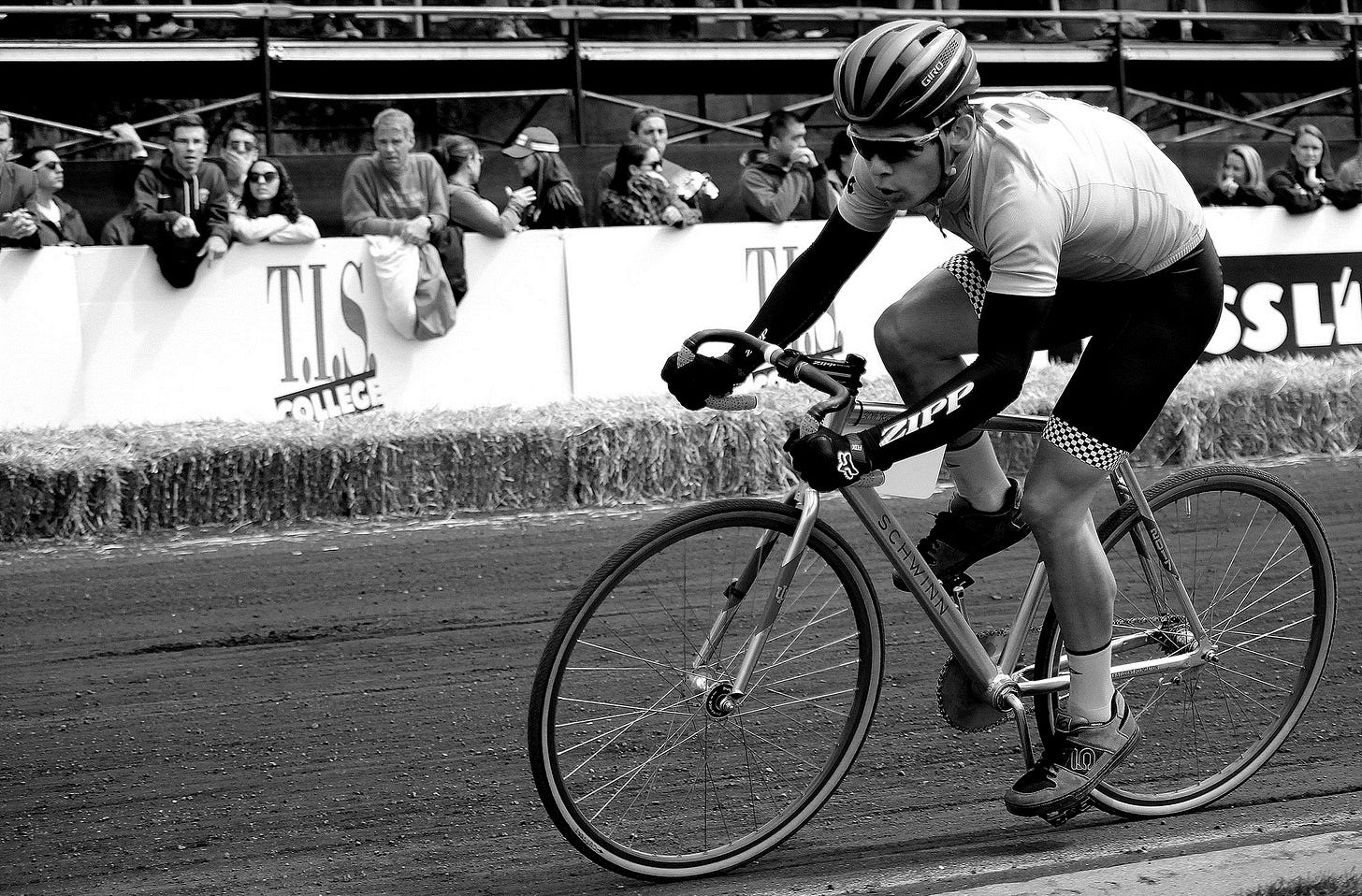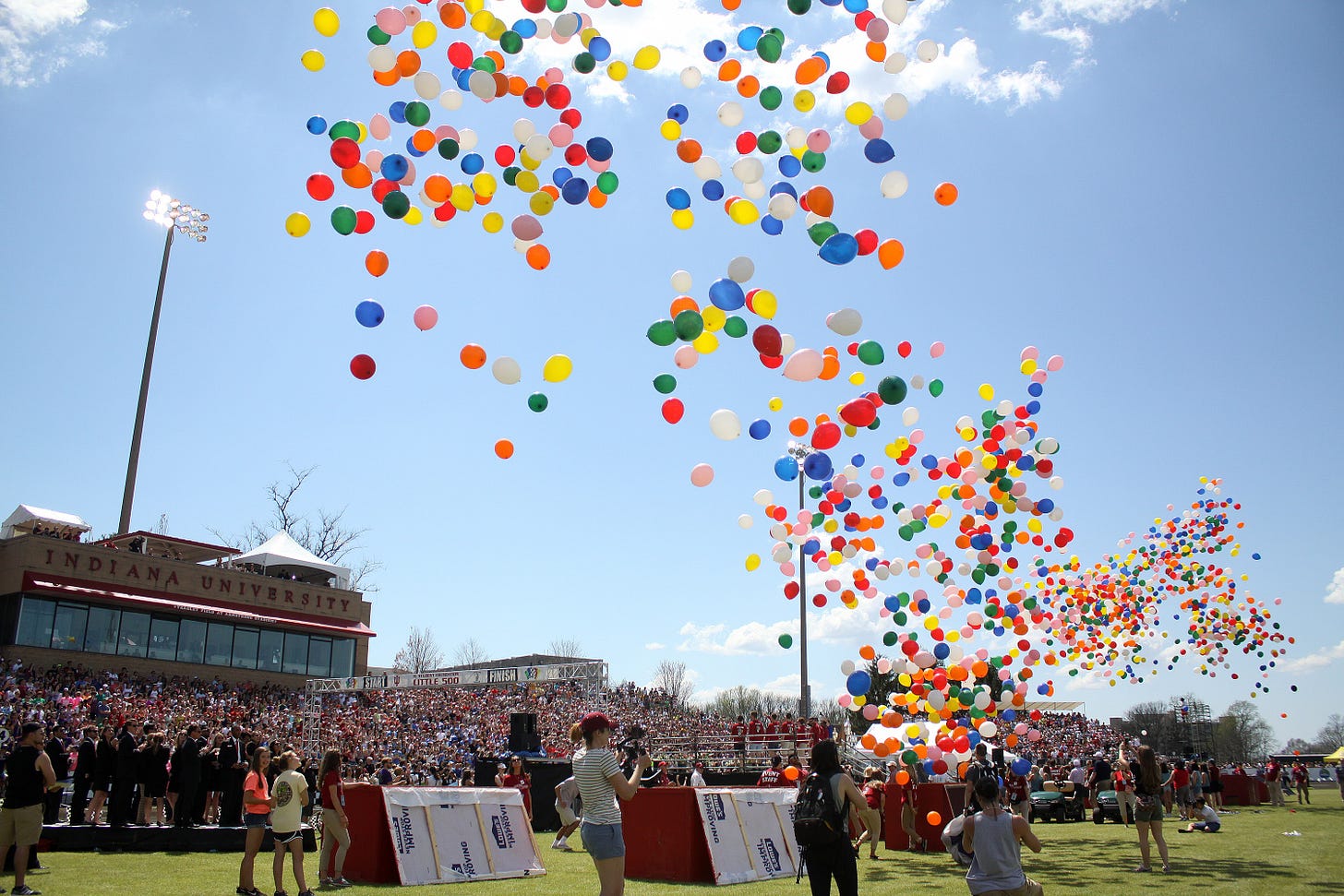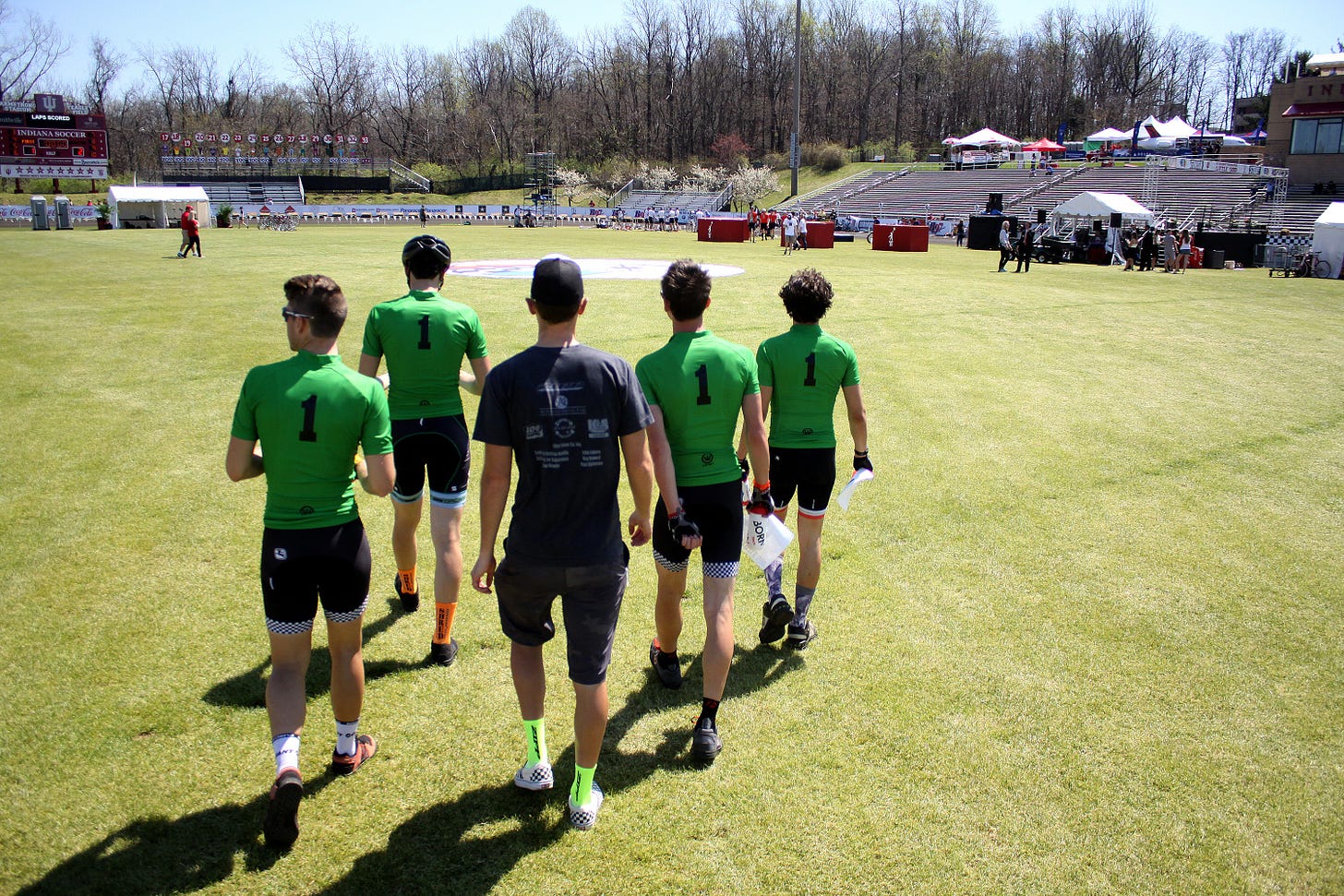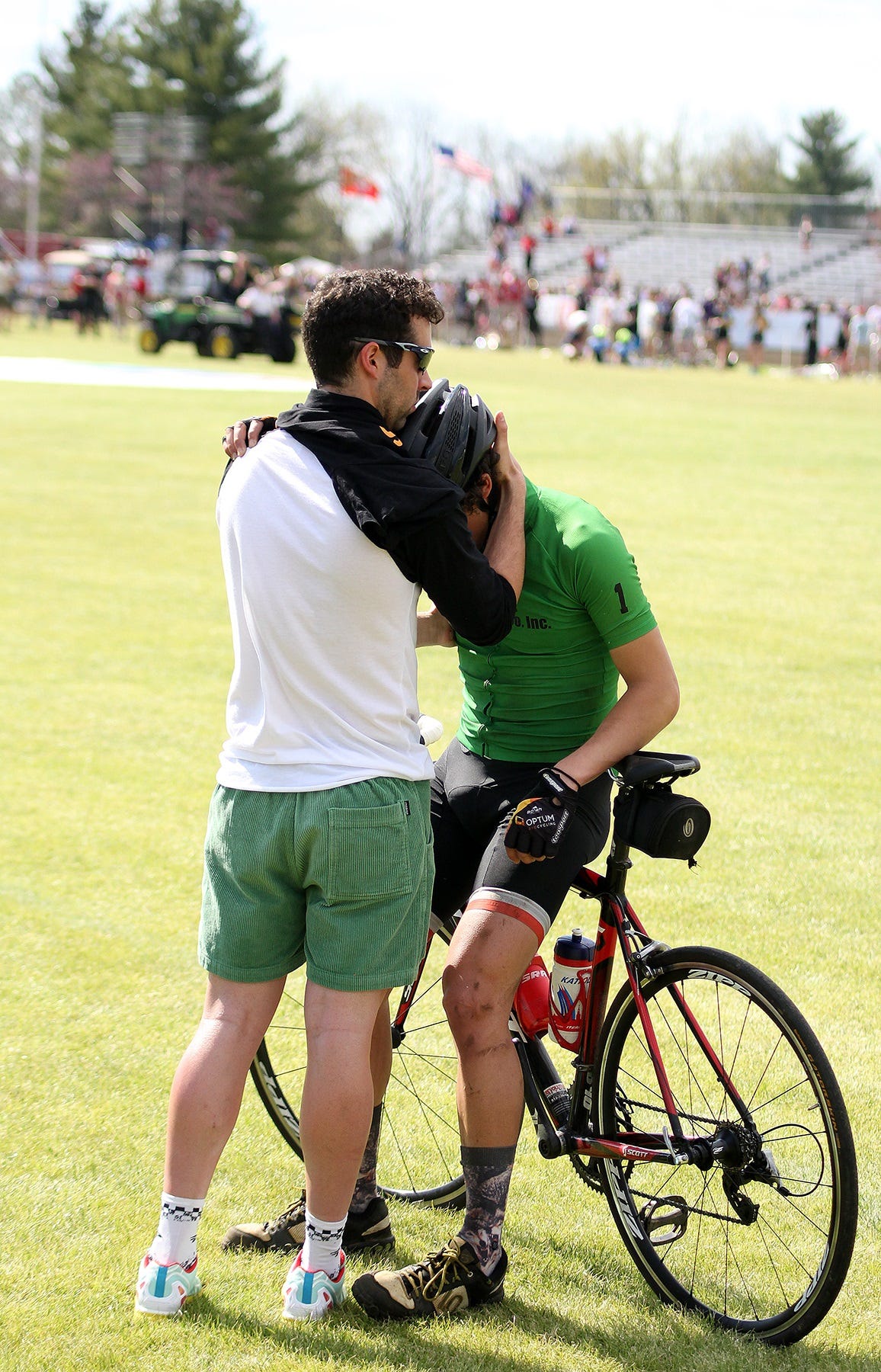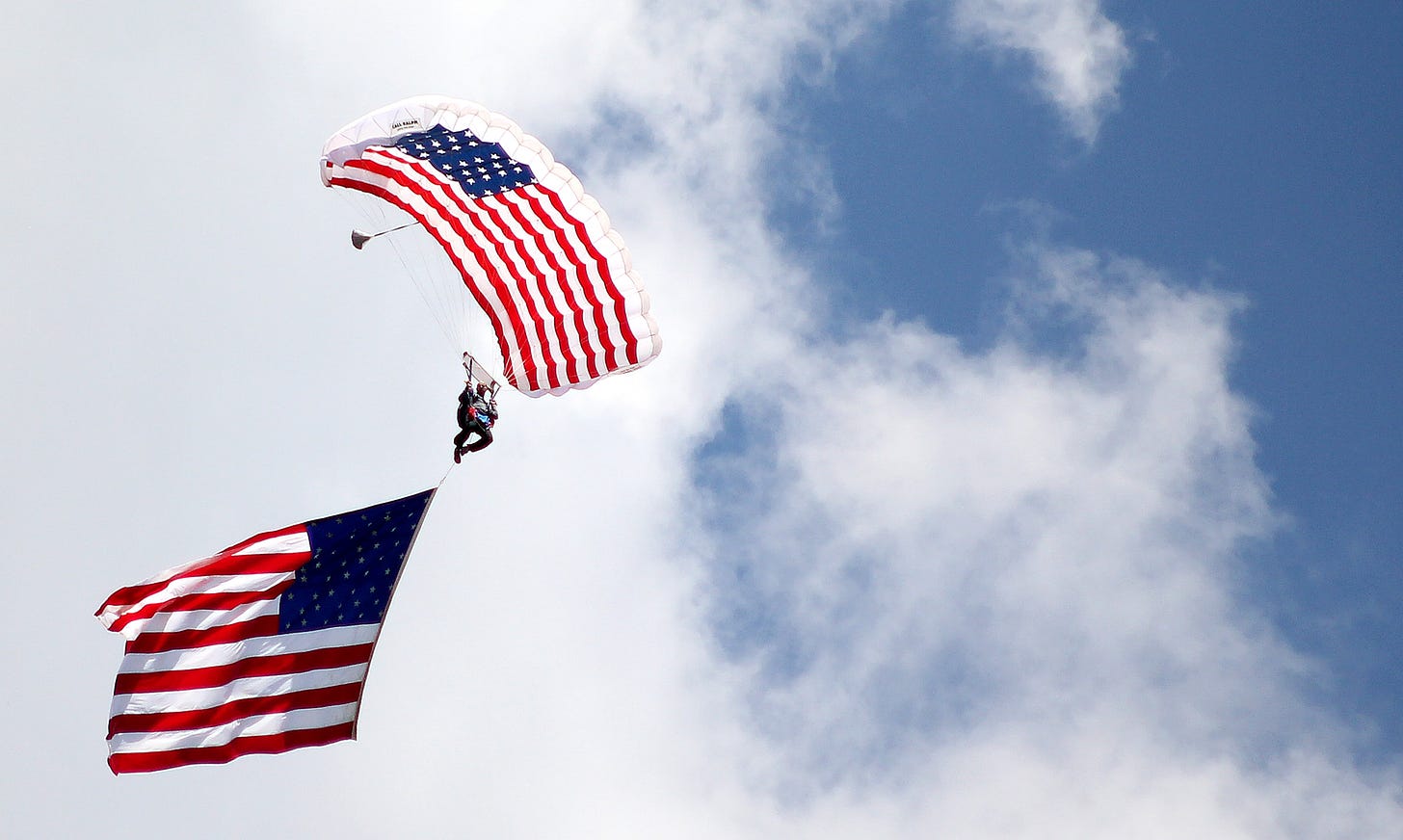 [divider style="solid" top="20" bottom="20"]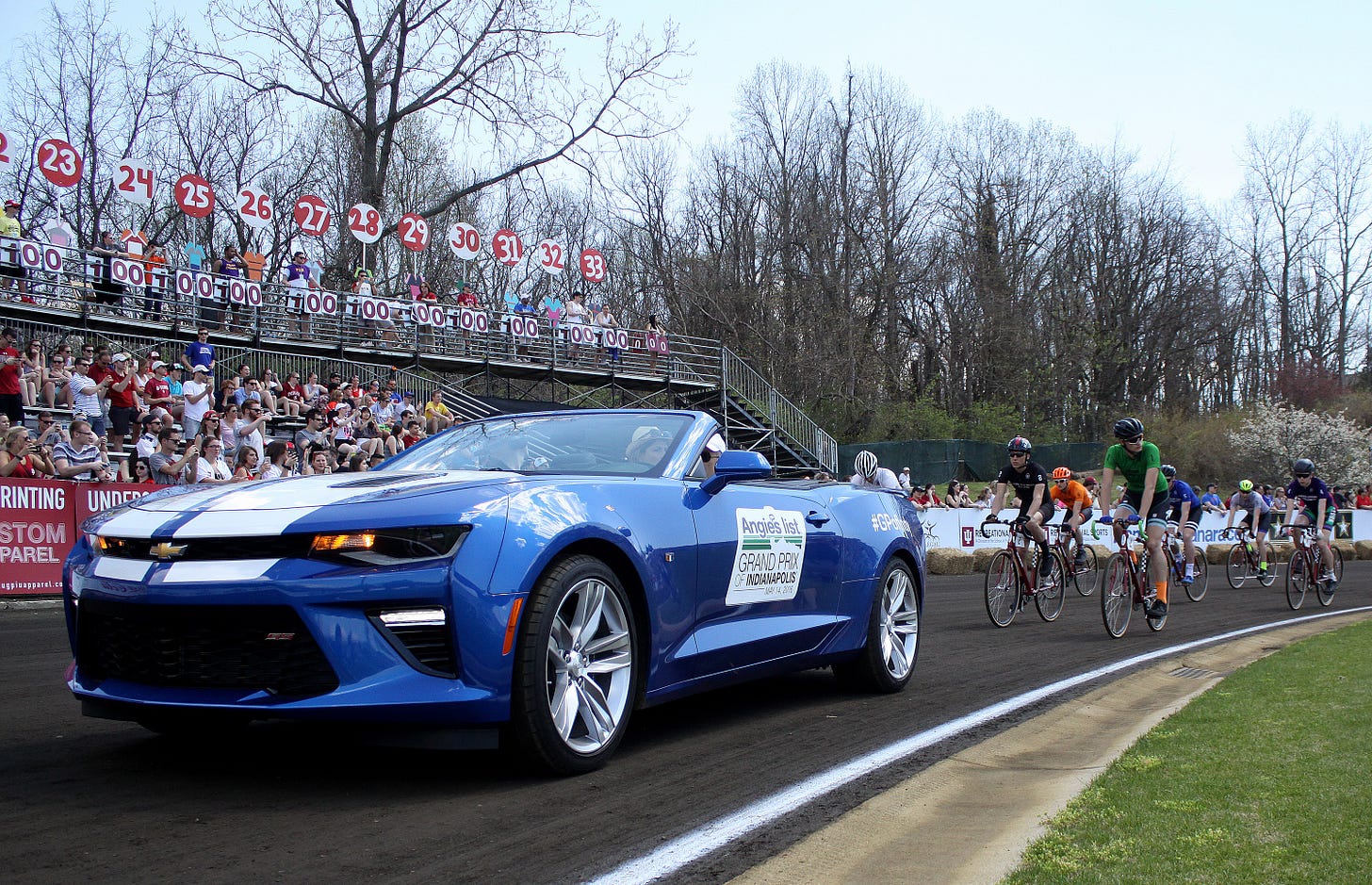 [divider style="solid" top="20" bottom="20"]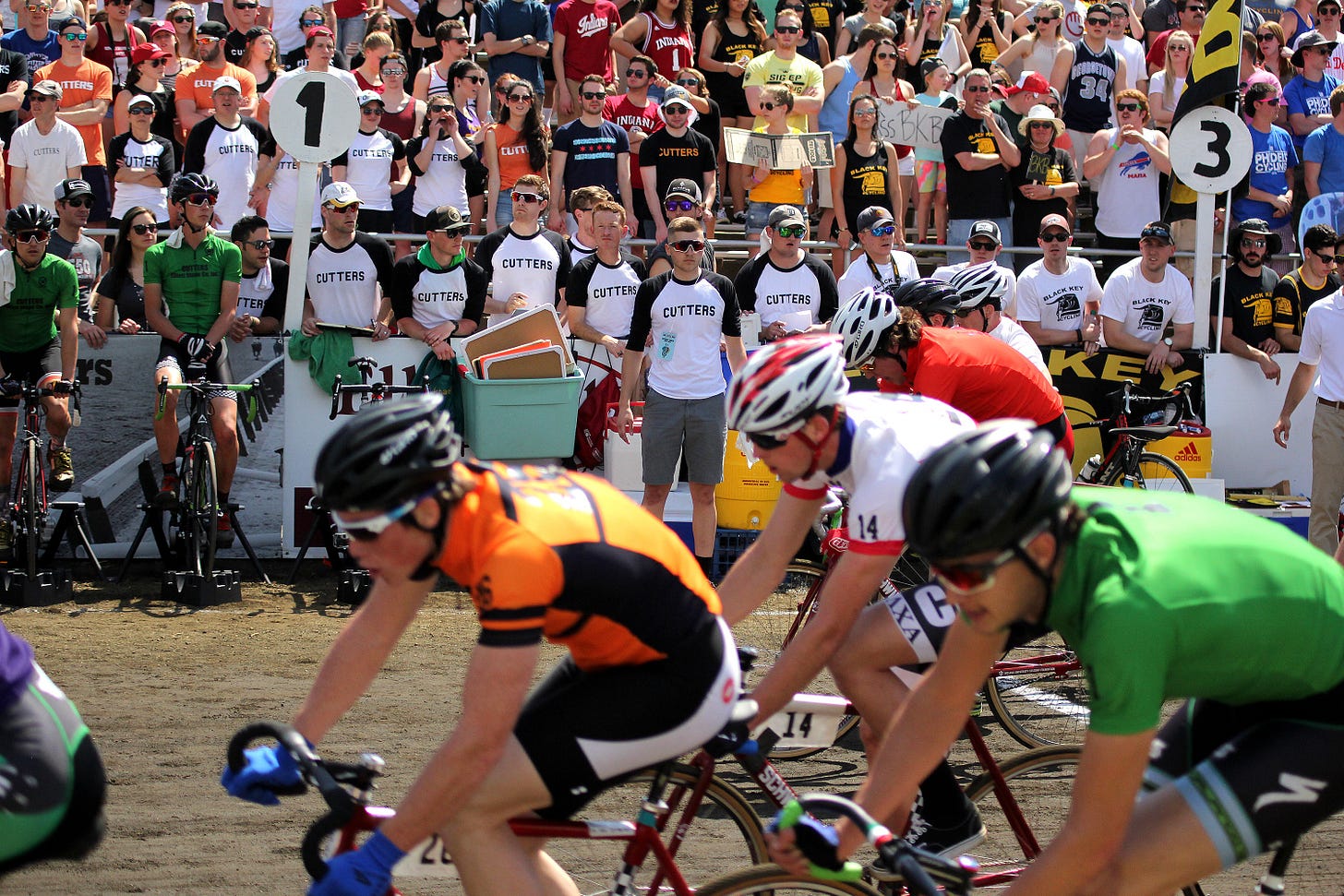 [divider style="solid" top="20" bottom="20"]

[divider style="solid" top="20" bottom="20"]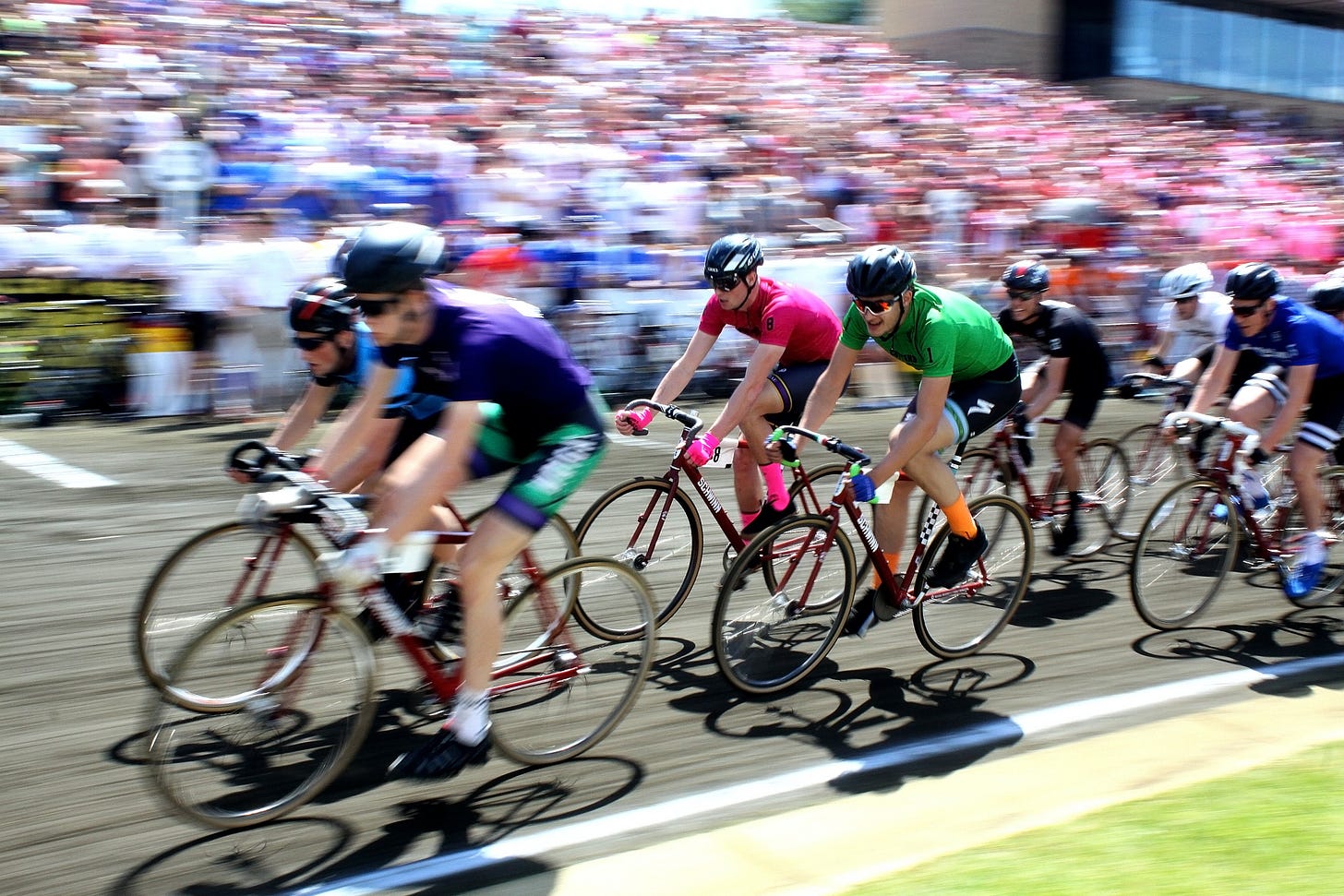 [divider style="solid" top="20" bottom="20"]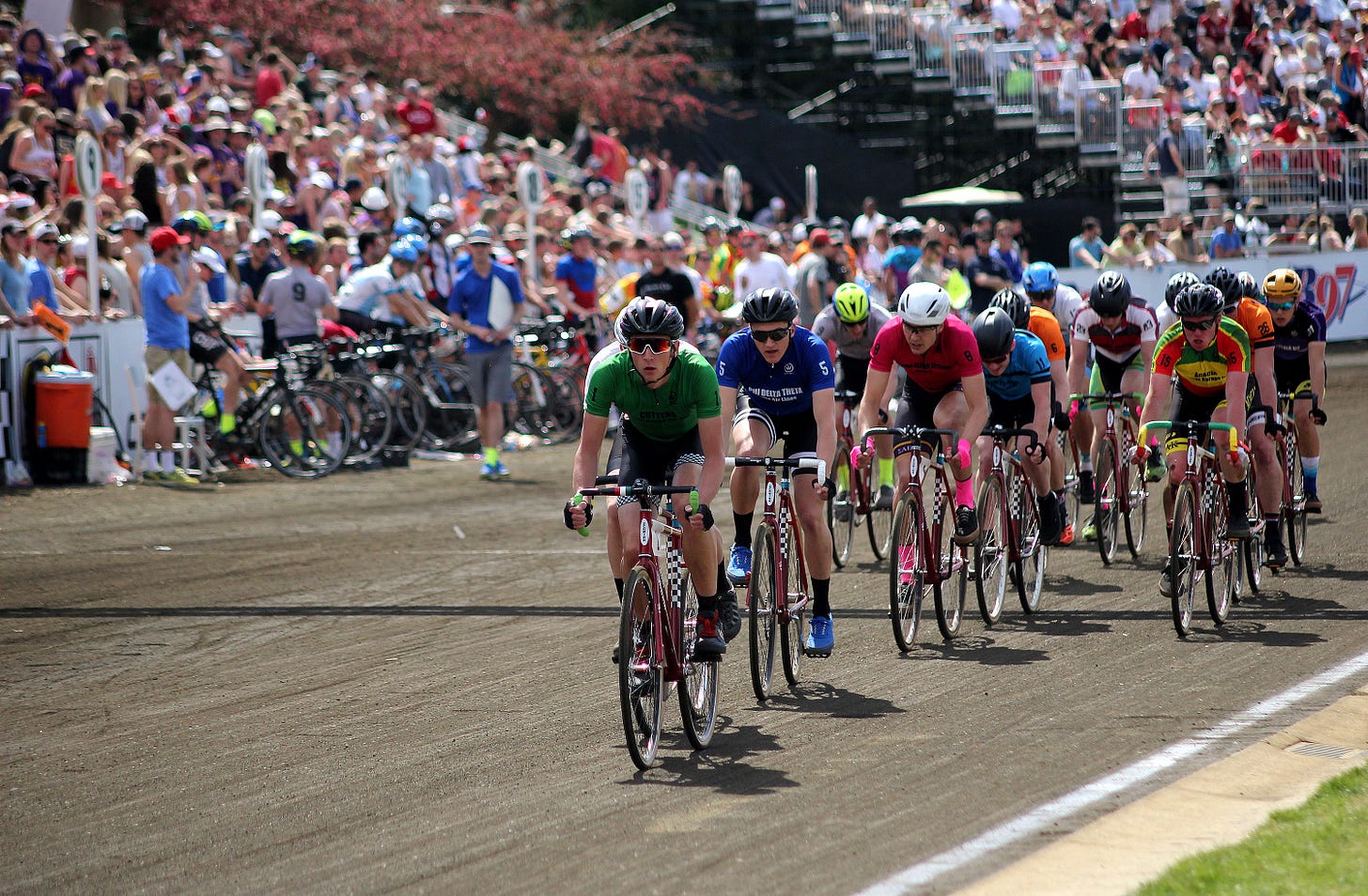 [divider style="solid" top="20" bottom="20"]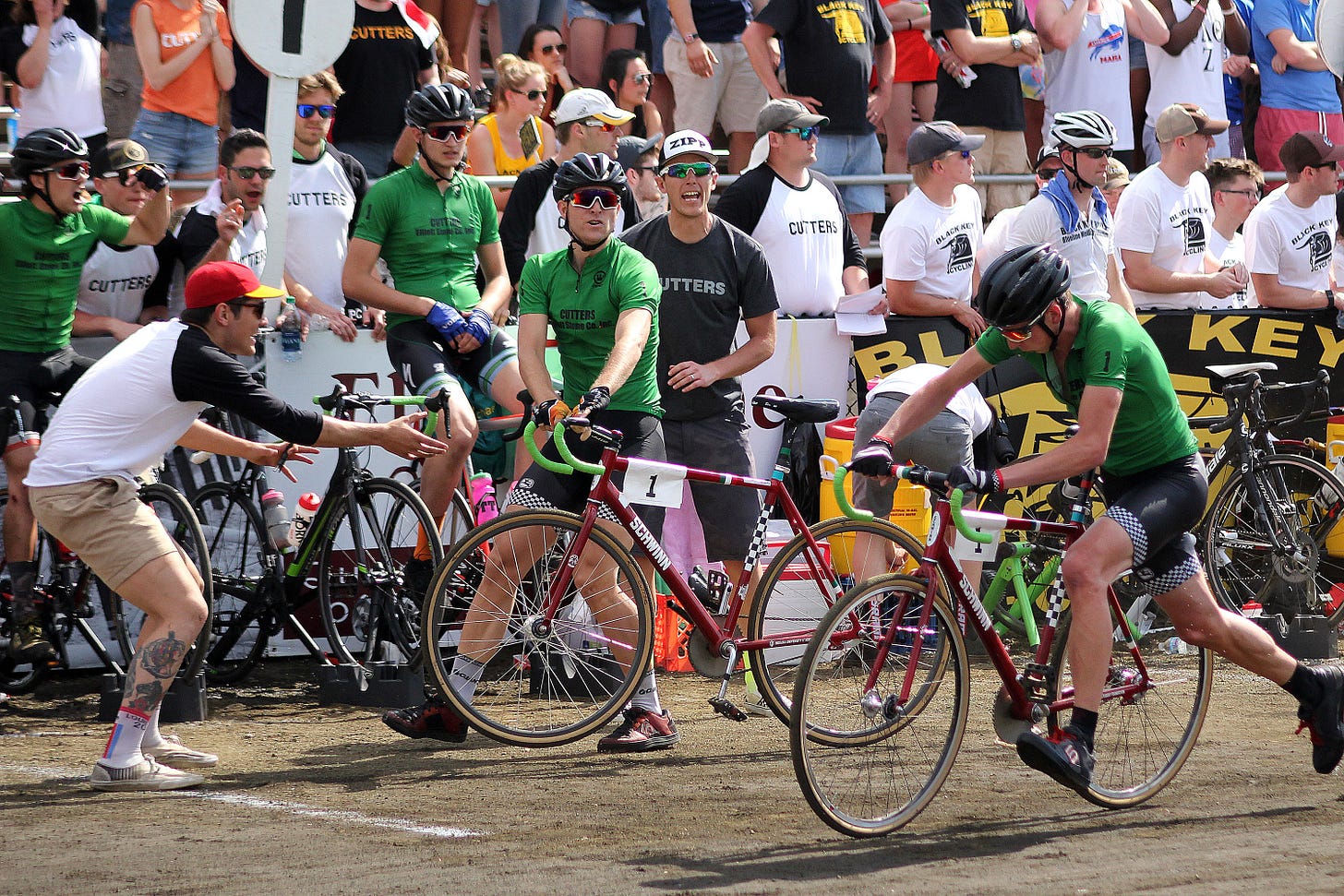 [divider style="solid" top="20" bottom="20"]

[divider style="solid" top="20" bottom="20"]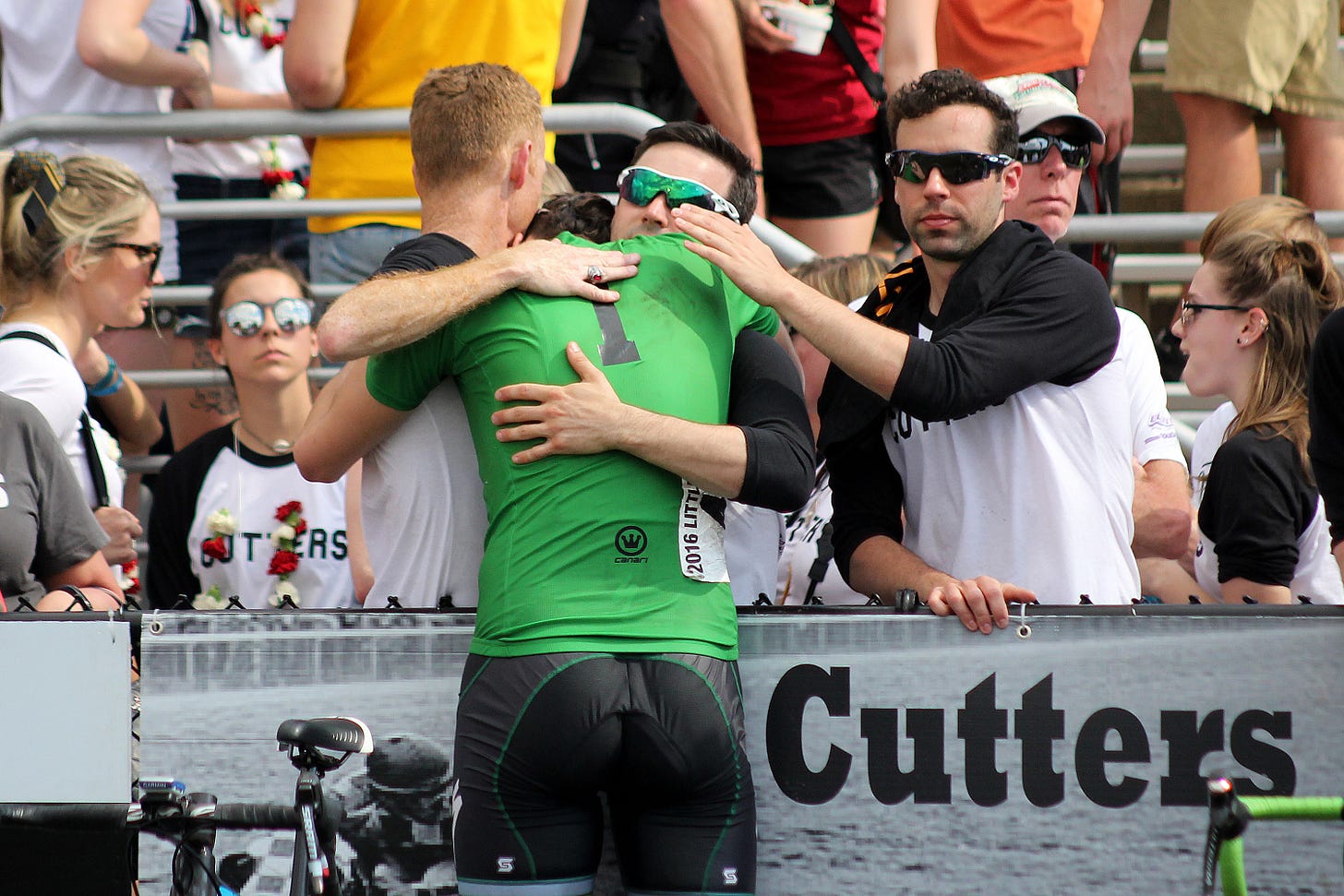 [divider style="solid" top="20" bottom="20"]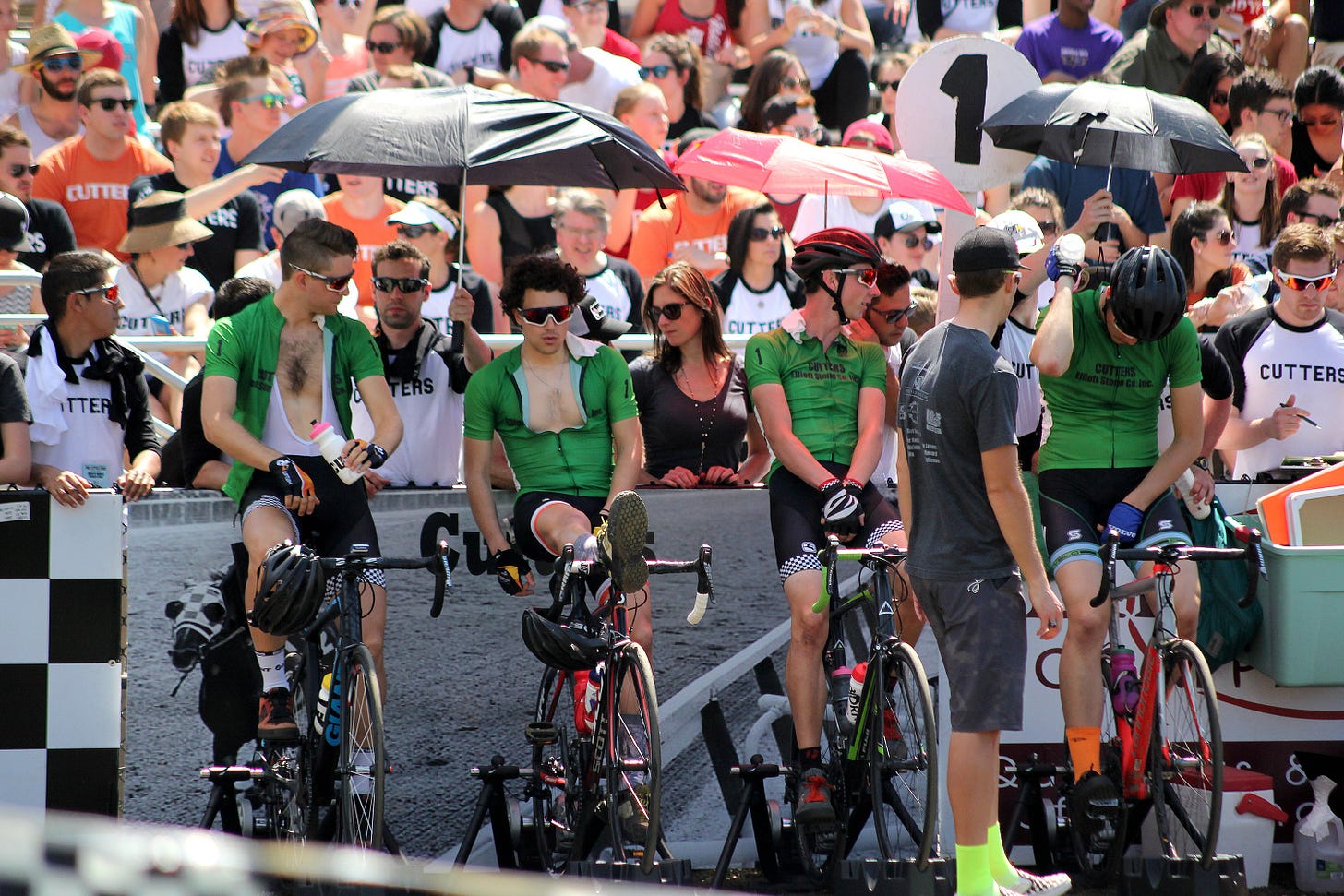 [divider style="solid" top="20" bottom="20"] [author title="About Eric Cox" image="https://coachnobodydotcom.files.wordpress.com/2015/01/28241_1340834717199_7040073_n.jpg"]Eric Cox is the publisher and owner of The Banner, Knightstown's award-winning weekly newspaper. A husband, father, freelance photographer, photojournalist, writer, editor and cycling enthusiast, Cox is an Indianapolis native who resides in Henry County. [/author] [divider style="solid" top="20" bottom="20"]