Discover more from National Road Magazine
The best place is the world.
In Indianapolis, It's Always Personal
National Road Magazine's Jennifer Stevens offers this passionate rebuttal to Donovan Wheeler's take on the Colts.
[dropcap]I[/dropcap]f you check my social media feeds on any given Sunday, you're likely to see ranting and raving about the Colts.  In fact, just last Sunday, I called the loss to the Jacksonville Jaguars humiliating and advocated for a fundraiser to strengthen the offensive line.  I'll have more to say this coming Sunday, I'm sure.  You see, I'm emotionally invested in the Colts.  I've been devastated and elated by the Colts, sometimes during the same game.  I've screamed at the TV, in the RCA Dome, and at Lucas Oil Stadium.  I paid an exorbitant amount of money for playoff tickets and purchased them from some dude in a parking lot, while I hoped that they were actually valid when I got to the gate.  I own both home and away jerseys for more than one player.  Like many others, I got choked up when Peyton Manning said, "I have truly enjoyed being your quarterback."  In good times and in bad, I bleed blue.
According to Donovan Wheeler's recent opinion column in National Road Magazine, I might be a little too emotionally invested in the Colts.  He likened professional athletes to prostitutes and their fans to johns.  Those guys on the field are just turning tricks and we're paying for the good time.  It's not personal; it's business.  That's not the way I see it, because in Indianapolis, it's always personal.  We love our sports figures and they love us back.
Maybe it's because the city is small enough that the athletes can't hide from us regular folks.  For several years, I worked in downtown Indianapolis and during that time members of my social circle saw Colts players out to dinner, at church, and at one point, even at apartment parties.  While no one was confusing Peyton Manning for a regular joe, he was eating at Scotty's Brewhouse on the weekend, just like we were.   Reggie Wayne used to do a regular radio show appearance from the BW3's in Plainfield, where he'd chit chat and sign autographs.  As we all know, Pat McAfee famously took a swim in the canal after going to the same bars that we did in Broadripple.  Andrew Luck can still be seen riding his bike and hitting up restaurants in downtown Indy.  Colts players become a part of the community.
[divider style="solid" top="20" bottom="20"]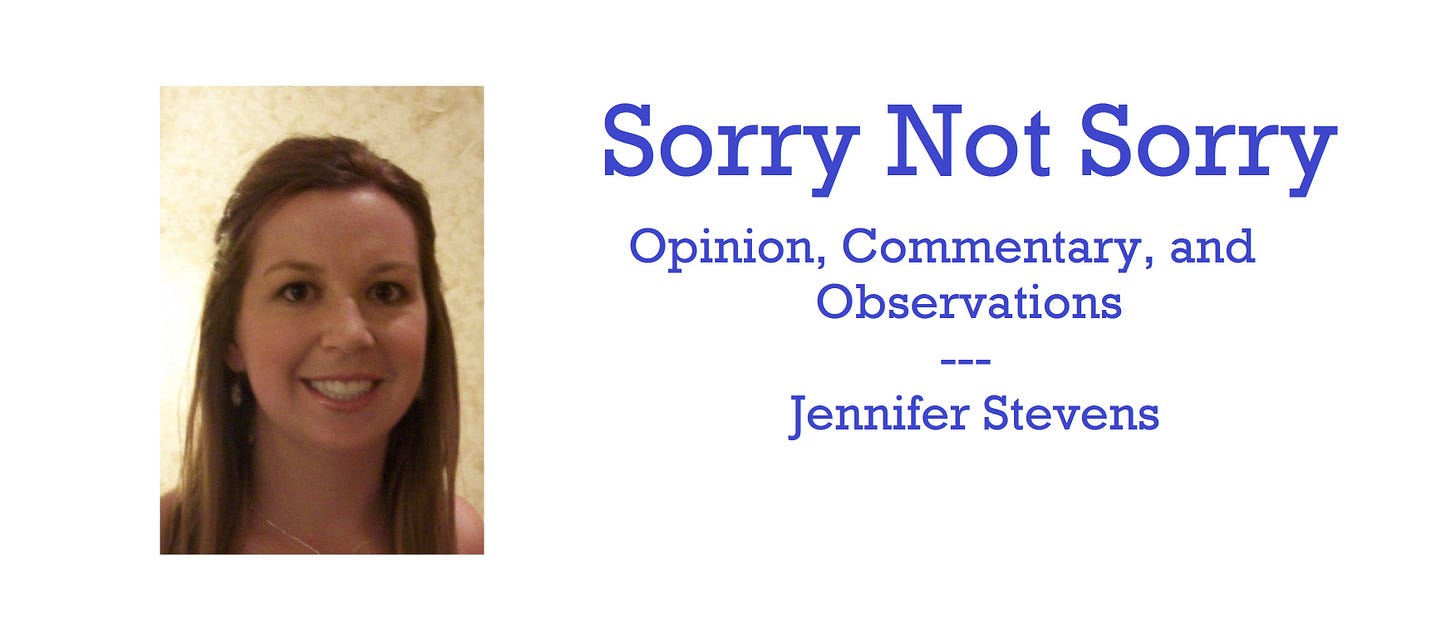 [divider style="solid" top="20" bottom="20"]

[divider style="solid" top="20" bottom="20"]
Maybe it's because Colts, Pacers, and Fever players have given back to the city in numerous visible and invisible ways.  Peyton is famous for not only donating to the children's hospital, but also for making appearances and phone calls to patients on a regular basis.  Pat McAfee is heavily involved in charities supporting military personnel and veterans.  Former Colt Jeff Saturday supports a burn foundation and a camp for burn survivors.  Andrew Luck promotes a book club to inspire people with his love of reading.  The list goes on.  These players have become a part of our community and most of them, including Peyton Manning and Reggie Wayne, expected to stay with us until the end.  That's why it was so heartbreaking when things didn't go as planned.
When Peyton Manning went to Denver, I had some friends from Chicago patronizing me for being so upset.  "That's cute," they kept saying.  It infuriated me.  I didn't understand why they didn't see the significance.  We were losing one of our own.  Peyton even cried during the press conference!  You see, their relationship with their quarterback is business.  Most of the Chicago Bears fans I know openly despise and disparage Jay Cutler.  In Indianapolis, we've been accused of being too nice.  We don't boo our quarterback or our team.  It truly would never occur to most of us to do so.  We embrace our athletes and, in turn, they've embraced us too.  It's personal.
In his Hall of Fame induction speech, Marvin Harrison said, "[Indianapolis] fans are the best in the world.  You never booed me. I'm from Philadelphia and if you get the coin toss wrong in Philadelphia, they want to trade you Monday morning."
Former Colt Edgerrin James is quoted by the Associated Press as saying, "I love the Colts fans. Being in South Florida, Colts fans are everywhere. People in the Midwest, they always travel down South. You always run into Colts fans, and they're some of the best fans ever, especially those in Indianapolis. People from there have great pride in saying they're from Indianapolis. I haven't met one person who isn't a Colts fans. You see people from other places and they don't stand up for their town or their team. Indianapolis people do. They are some of the best fans and best people I've ever met. All I can say is, thank you from the bottom of my heart."
Shortly after accepting the Colts head coaching position, Chuck Pagano was stricken with cancer.  The support from fans was so overwhelming that he wrote a thank you letter to the people of Indianapolis, published by The Indianapolis Star, saying, "I knew Indy had great fans, but I might have underestimated just how great. Being new to the community I never expected the outpouring of support I received from Colts fans throughout the state and country. The love and support you showed my family and me gave me a tremendous amount of comfort and peace."
In a speech that I can practically recite by heart, Peyton Manning acknowledged the special relationship he had with Colts fans during his farewell press conference.  "This town and this team mean so much to me. It truly has been a[n] honor to play in Indianapolis. I do love it here. I love the fans and I will always enjoy having played for such a great team. I will leave the Colts with nothing but good thoughts and gratitude to Jim [Irsay], the organization, my teammates, the media, and especially the fans."
[divider style="solid" top="20" bottom="20"]

[divider style="solid" top="20" bottom="20"]

[divider style="solid" top="20" bottom="20"]
While we loved Peyton, Colts fans were quick to embrace Andrew Luck when he came to Indianapolis.  Luck immediately warmed to the city telling WTHR's Dave Calabro, "I am fortunate to be here in this position, to play a game, to play a professional sport at the age of 23 and be in a great city with great people."  In that same interview, he said that he hoped to stay in Indianapolis for "the long haul."  Just how Colts fans like it.
That's not to say that Colts fans are naïve.  After the loss of beloved players likes Edgerrin James, Marvin Harrison, Jeff Saturday, Dallas Clark, and Peyton Manning, we're keenly aware that the NFL is a business.  But that doesn't mean we discard our heroes because they no longer wear a horseshoe.  That's why we cheered for the Broncos in those weird half and half Peyton Manning jerseys.  It's why we were ecstatic when Jeff Saturday signed a one day contract to retire as a Colt, instead of a Packer.  It's why we're still a little torn up that Matt Hasselbeck had to say goodbye after unexpectedly stepping in for Andrew Luck.  And it's not one-sided.  Peyton said, "I'll always be a Colt. I always will be. That'll never change."  According to the Associated Press, Edge is in for life, too.  "No matter where I go or what I do, I'm always a Colt," he said. This undying allegiance has led some critics to call us fair weather fans.  I think it's what makes us a team.
Maybe I should care a little bit less about the success of the Colts.  Maybe I should be a little more resentful that I have to pay extra taxes on my fast food in Indianapolis to help fund Lucas Oil Stadium.  Most likely, I'll continue to treat the Colts like a brother.  I can say anything I want about them.  My family members can say anything they want about them.  But no one else better have a bad word to say about them.  And when they need someone to tell them to pull their heads out of their backsides, I'll be there.  Loudly.  And with passion.  But they'll never hear me booing.  And when they hoist that trophy over their heads again, I'll be there, too.  They'll be expecting me.
[divider style="solid" top="20" bottom="20"] [author title="About Jennifer Stevens" image="https://www.eiu.edu/include08/global/display_image_gsm.php?type=profile_image&id=jstevens3"]Jennifer Stevens is a Greencastle native and a DePauw University graduate, who later earned her PhD from Purdue. [/author] [divider style="solid" top="20" bottom="20"] Featured Image Credit:  "Lucas Oil Stadium, home of the Indianapolis Colts" by Josh Hallett is licensed under the Creative Commons CC BY-SA 2.0.