Discover more from National Road Magazine
The best place is the world.
Kegs and Hard Liquor
When colleges and universities* banned kegs, they thought they were combating a major drinking problem.  Things have gotten worse instead.
*Note: Some commenters on social media have rightly pointed out that keg bans are imposed more by national fraternity organizations and their respective insurance carriers.   Despite the change in origin regarding these rules, I still contend that the unintended consequences have been damaging - D.W.

Editorial Disclaimer: The views and opinions expressed on this web site are solely those of the original authors and other contributors. These views and opinions do not necessarily represent those of National Road Magazine, the NRM staff, and/or any/all contributors to this site.
I attended three parties in college.  Two were during my second year at Vincennes University.  I had half a beer that first night, and I had to work against my taste buds to get that much of it down.  By the time I attended my third soiree, an Indiana State University post game celebration with the football team, my beer game was better…meaning I could finish one…slowly.
Part of the reason I didn't drink was that I was a nerd.  I stayed in my apartment a lot back then and did my own thing.  I studied, too.  It's all part of a longer, unrelated story about being a certifiably awful high school student who took every academic opportunity to redeem himself in college with deadly seriousness.
Another reason I stayed away from the booze was familial.  When he was 21, my uncle was paralyzed in drinking-related accident.  Three of the four people in the pickup truck walked away.  Something about the awful randomness of the event always haunted me—the fact all four in the truck were doing something they shouldn't have been, but that only one of them had to pay such a lasting price.  When I think about it now, the injustice of it crosses my mind with a Sisyphean mixture of anger and resignation.  When I was kid, however, my uncle's accident simply frightened the hell out of me.  Even in college, when someone handed me a cup, I couldn't shake the restless abacus in my brain as it ran the probabilities on everything from a night in jail to a trip to the ER.
Maybe it's ironic that I not only drink now, but that I prefer snobby craft beers and Old Fashioneds made from top-shelf bourbon.  Then again, maybe it's not ironic all—especially given that I largely waited until I was legal to start.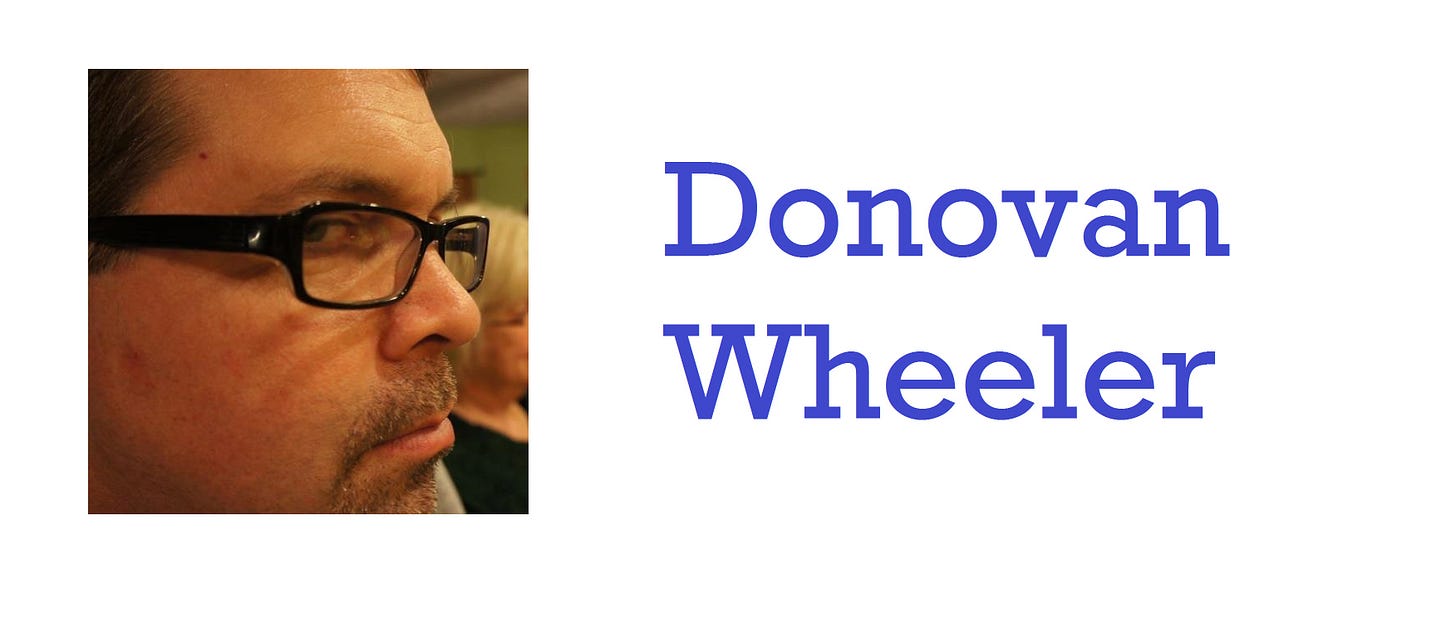 I ran all of this through my head last week while my buddies and I burned off some Friday afternoon steam at Moore's Bar and Grill in Greencastle, Ind. About as wide as my late grandparents' house trailer and as long as an office hallway, Moore's that place you come to when you want to really feel like you're in a bar.  The tin ceiling tiles almost brush against your receding hairline and wood paneled walls absorb sound better than sponges.  You feel enveloped at Moore's, and given the expansive, echoing nature of modern beer joints, that retro-hominess makes it one of the best places to talk about the good old days.

And those good old days dominated the space between us as we chatted away the middle hours of that Friday afternoon.  Standing next to a college-dad, I savored my bottle of Three Floyds' Space Station: Middle Finger and listened to him break down one of the biggest problems plaguing his beloved small university located some three blocks to the south.
The DePauw dad (I'll call him "Bob," but that's not his real name), in case you're wondering, is a local in a very real sense of the word.  Granted, he's spent the last quarter-century living in and around Chicago, but he grew up here.  Like his brothers and his sister, Bob immersed himself in both the town scene and the college environment—first as the child of a DPU staffer and second as a Tiger undergrad himself.  Back in town for "Dads' Weekend" at his eldest daughter's sorority, he held forth is own brew and lamented the changes which sent the college kids away from the cheap beer and straight for the hard liquor.
His argument:  DePauw's decision to ban kegs at fraternity parties was a colossal mistake.
"Beer fills you up," Bob said.  "When I was here, we drank beer until we were full.  Sure, we got drunk, but we didn't get insanely drunk the way these kids do now."
"Beer fills you up," Bob said.  "When I was here, we drank beer until we were full.  Sure, we got drunk, but we didn't get insanely drunk the way these kids do now."
He had a point.  Since I have lived here, DePauw—like a lot of colleges big and small—has strictly limited the levels of beer allowed at fraternity events.  Their thinking made sense at the time.  Cut off the free flow of beer, and fewer college kids will get "stupid drunk."  Things like this are always subject to the circumstances of the moment.  If the keg ban had worked for college drinking in the same way the pseudoephedrine bans had worked on meth production, then all those college trustees and presidents who enacted them could collectively pat themselves on the back for their moral fortitude.
But when Bob says those rules backfired, he's spot-on.  Instead of the steady, happy buzz generated by the free-flowing keg, college kids encountered the haphazard, sporadic buzz in the form of warm, 12-ounce cans.  None of us should be surprised by the rapid manner in which the undergraduate culture shifted to hard liquor—where room temperature and limited shelf space posed fewer problems.  When I was in college, that kid who drank the hard stuff was pretty fucked up—and in ways far worse than the obvious.  Today, that kind of fucked up is the norm.
I worry about this a lot, not just because I annually send some 120 kids out of my classroom into the dozens of DePauw-like campuses across the country, but because I have two step-daughters reaching the halfway point of their junior years.  One of those girls will be enjoying her third Monon Bell weekend—that legendary small college rivalry between DePauw and Wabash which is so intense that many power conference schools would gladly throw a couple trustees and a half-dozen Suma Cum Laude's into a volcano to get it.
But when that game is over, and when that bell is ringing somewhere between here and neighboring Crawfordsville, a bunch of college kids are going to get wasted on the hard stuff.  Instead of posing in front of "keg pyramids" with sleepy, aching grins on their faces, many of these kids are going to be scraping themselves off the floors of the common rooms where they passed out.  Still others will be ambling between both campuses trying to find their missing student IDs, wallets, purses, and car keys.  And the least wise among them will be lucky if they're able to check out of the emergency rooms they were rushed to all those hours before.
Believe me, it's actually very possible to go through your undergrad years perpetually sober.  And believe me even more when I say that, by waiting until legal age, the drinking experience is more satisfying.  Alas, my experience is too often a fantasy. Since drinking on campus is always going to be thing, then maybe the kegs should come back.  It's probably too late for that.  Rolling in the half-barrels and saying, "Here guys, drink this instead of that hard stuff," is one thing.  Changing a culture of undergrads hooked on their bottles of 70-proof vanilla vodka is something entirely different.
Wheeler proudly teaches AP Language to some bright and lovably obnoxious kids in a small college town. He also contributes to the craft beer website Indiana on Tap and writes for other publications.

Featured Image Credit:  "Beer Pong" by Laura LaRose is permitted due to the Creative Commons Attribution 2.0 Generic License.