Discover more from National Road Magazine
The best place is the world.
Releases: Merritt Gibson's Eyes On Us
copy by NRM Staff
information courtesy Skye Media
photo credits: Anna Haas, Red Hare Photography
Look on social media, and you'll think the millennial world swirls around marches on the Capitol and showdowns with the NRA.  But among those of us who spend time with most of the nation's young people, we know they live much more intimate lives, centered around potently emotional vortexes that comprise finding and losing love, maintaining friendships, and defining ourselves as we crawl into adulthood. Self described as a mixture of Taylor Swift, Adele, and Sara Bareilles (older types should think perhaps something akin to Suzanne Vega) newcomer Merritt Gibson's debut album conveys all of those traditional, musical overtones.  Written mostly while in high school, polished and fine-tuned largely as a college freshman at the University of Virginia, Gibson's Eyes on Us taps into all the intensely personal tropes which dominate the worlds of middle-class American youths.
Intentional or not, Gibson's vocals convey the pristine clarity of someone yet to face the falling dominoes which define adult life:  job layoffs, wage cuts, and shitty changes to the company's health care package.  But the need to find that reassurance that life will put us where we are supposed to be echoes from every track.  The speakers in Gibon's record share fears and dreams which are not exclusive to the young, but Eyes On Us is yet another reason why we should always set aside some time and actually listen to what those young have to say about them.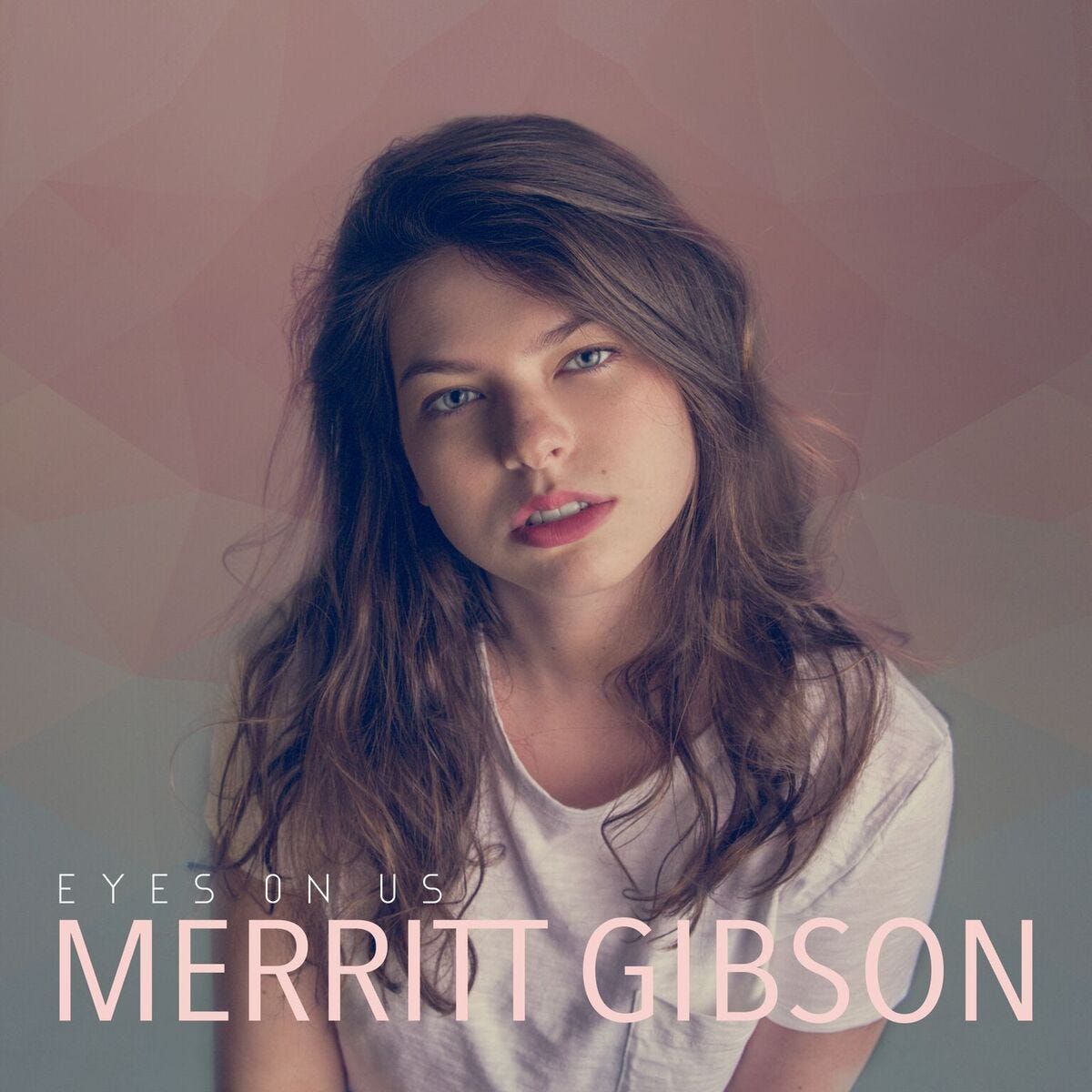 Merritt Gibson -- Eyes On Us -- Independent Release: March 30, 2018 -- Available on all online platforms.