Discover more from National Road Magazine
The best place is the world.
Songs You Should Have Heard: "Get Off" by Black Girls
Patrick Barcus offers up this analysis of yet another great tune which slipped through the mainstream cracks into obscurity.  After his recommendation I listened to the song...then the rest of the album...three times.  It's that good.
[dropcap]L[/dropcap]et's get something straight right from the start. There are no black girls in the band Black Girls. On top of this, there are no girls at all in Black Girls, a now-defunct quintet of self-proclaimed hipster males hailing from Richmond, Virginia. This lack of black and girls has caused some controversy in the past, including the refusal of one band to play on the same bill as Black Girls, who claim they chose the name as an attempt to describe their sound, a sound they also referred to as "snuff rock" (your guess is as good as mine). Despite this, Black Girls was one of the most prolifically gigging bands in the vibrant Richmond scene for the past half-decade or so. Their sound is distinctive, hinging on soul, funk, blues, and definitively Southern influences. Their gem of a soulful suite, "Get Off," may be the quintessential recording in their catalog and it makes for an awesome summertime anthem. If there were an exhibit A for relaxing-in-the-sun songs, this would be it. Soulful weirdness, in the best way possible, is the cornerstone of Black Girl's sound, which is what drew me to them in the first place. Most of my friends will tell you that I favor dark, brooding, masculine alt-country and there is a lot of truth to that. But, as I sat in the Canopy Club in Urbana, Illinois on March 12th, 2012, awaiting the night's headliner, the Head and the Heart, something happened. I'd never heard of Black Girls until I'd read their name on the marquee when I walked in. And I was prepared to be let down, as I am by so many opening acts. It's not that opening acts aren't talented, but rarely do I hear one that I really enjoy, notable exceptions being Langhorne Slim and The Heartless Bastards.  Maybe it's the newness of the experience, or the seemingly-in-the-way nature of opening acts (like some kind of obstacle to be cleared before you get to see the band you paid for), but openers and me are not usually congruent. And I feel for opening acts because I know I'm not the only one who feels this way and it's a rough spot to be in as a band. Sure, they get exposure, but the obtrusiveness and unfamiliarity are often hard to ignore. Black Girls was a major exception. [divider style="solid" top="20" bottom="20"]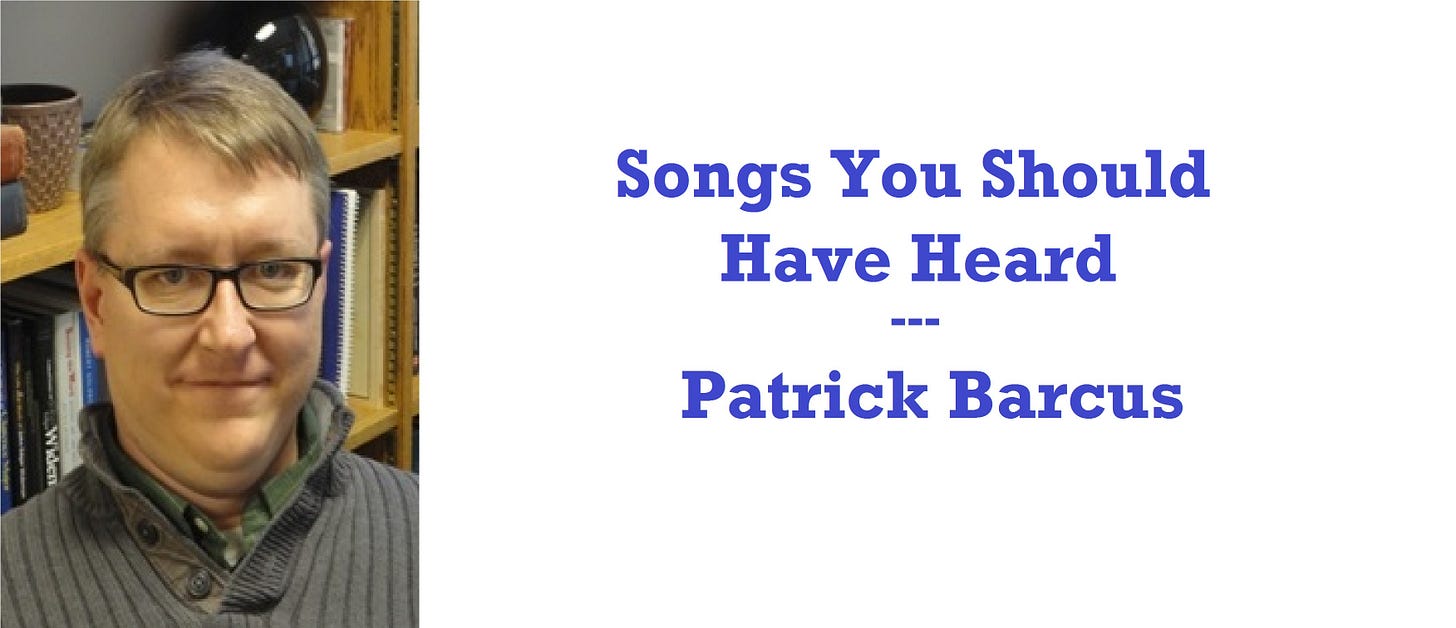 [divider style="solid" top="20" bottom="20"] From the first high notes from singer Drew Gillihan's throat I was essentially hooked. The funky bass lines, upbeat melodies, and soaring, playful harmonies sunk right down into my skull. It was late winter and freezing outside on the Illinois prairie, but in the Canopy Club that night it was a sultry Southern summer and Black Girls was the soundtrack. When they rolled into "Get Off" about midway (as I remember it) through the set, I knew I wouldn't be able to shake the song. When I get a song in my head, I can usually get rid of it by listening to it. I was still humming the melody of the opening bars of the song as I stared at a urinal ad soon after their set ended and then made a bee-line for their merch table. I bought the album with "Get Off" on it, 2012's Hell Dragon, and proceeded to annoy my wife to no end by playing it repeatedly all the way back to Indiana. Most people, when they tell you that you should've heard a certain song will probably do so because it has some sort of connection to their personal lives. At some moment, when something profound occurred, a song just happened to play. You've seen it. A couple in a TGI Friday's smile at each other knowingly as Dave Matthew's "Ants Marching" is piped into the dining room; the song that played at that frat party when they first hooked up.  Or, the radio plays it's weirdly existential game and spews out some song that was perfect for the moment. You just told your boss off and Johnny Paycheck's "Take This Job and Shove It" comes on, or you notice how big your kids have gotten and Stevie Nicks starts pouring "Landslide" out of your speakers and you have to pull the car over and cry in a Walgreens parking lot. Been there, too, and I commiserate with all of you suffering from such Jungian synchronicities. But "Get Off" is important for one central reason: it's FUN. I dare you to listen to the song without mentally transporting yourself to some tropical location, sand in your toes, mai-tai half empty, as UV rays sizzle your sun-block soaked skin like chicken in a pan. From the reverb-drenched opening lines of guitar and Gillihan's metrically buoyant lyrics, to the twin guitar rave ups and pop harmonies of the middle, all the way to the psychedelically soulful coda, "Get Off" is a sexy, summertime song.
It's a new way to get off

        In the same place        In the same position
These opening lines set the tone for the entire song. It's going to be something different forged out of something familiar. It's a combination of all things soulful and Southern in music, calling on all the gin joints, roadhouses, and backwater recording studios of the South's past while cultivating something original at the same time. The song both acknowledges genres and rejects them. It's a rare recording that can do that, but "Get Off" is that recording. It's a vacation in four minutes, with playful and soothing imagery and lyricism. I particularly like the smooth roll into the coda:
When you're standing on a cruise ship

        With a drink in your hand,          And the psychedelic snuff notes          And the Kit-Kat candy coated jams
Candy coated is a good way to describe the song as a whole, bouncing with sugary delight from one section to the next, dragging the listener along like a lazy day float trip down a creek flanked by live oaks and Spanish moss. Again, I implore everyone to give it a listen. Let that humid Southern summer come oozing out of your iPod or stereo and don't try to over-think it. And for those of us who really dig it, I advise looking into Black Girls entire catalog while you can still get it, as the band has seemingly dissolved, with a few members embarking on a new band called Rikki Shay, which has few echoes of the sound established in Black Girls. If "Get Off" fails to do for you what the title suggests, oh well. You can just sit in your dark corner, with your dark drink, listening to Dylan exhume another corpse. I'll probably stop in to share the darkness from time to time. But, for now, I'll slather on some SPF 30 and soak it up with Black Girls until the sun slips below the surf. [divider style="solid" top="20" bottom="20"] [divider style="solid" top="20" bottom="20"] [author title="About Patrick Barcus" image="https://gyrewide.files.wordpress.com/2014/01/barcus.jpg?w=162&h=227"]Patrick Barcus holds an MFA from Butler University and teaches writing at Indiana State University. He's the front-man for the local band, Saturday Shoes, and also happens to be one hell of a poet. [/author]