Discover more from National Road Magazine
The best place is the world.
Songs You Should Have Heard: Houndmouth's "Sedona"
A student of mine recently gave me an early Christmas gift—a cd he made. (There is still hope for today's youth after all). He said, "Mr. Huffman, this is my cousin's band. I think you will like it since you listen to some weird stuff."
By weird, I'm assuming that is youth speak for different, but tasteful.
I looked at the disc and scrawled—in rather nice penmanship I might add—was the name Houndmouth.
Teaching in New Albany, it's almost impossible to not have at least heard whispers of the band that hails from this revitalized river town. Hell, the New Albanian Brewing Company has a pale wheat ale that is named after the aforementioned band and it's darn good. However, I admittedly had never taken the time to listen to anything they had recorded, because I'd never given them a chance to fall into my musical wheelhouse, and to introduce a foreign entity into my comfort zone would be, well, uncomfortable.
But sometimes we need something different—something that makes us stop our routines and take notice of the sudden change. A metamorphosis. Sometimes we need a new song that makes us bob our head and drum our hands on the steering wheel with feverish enjoyment that is generally reserved for the bands and songs that define us.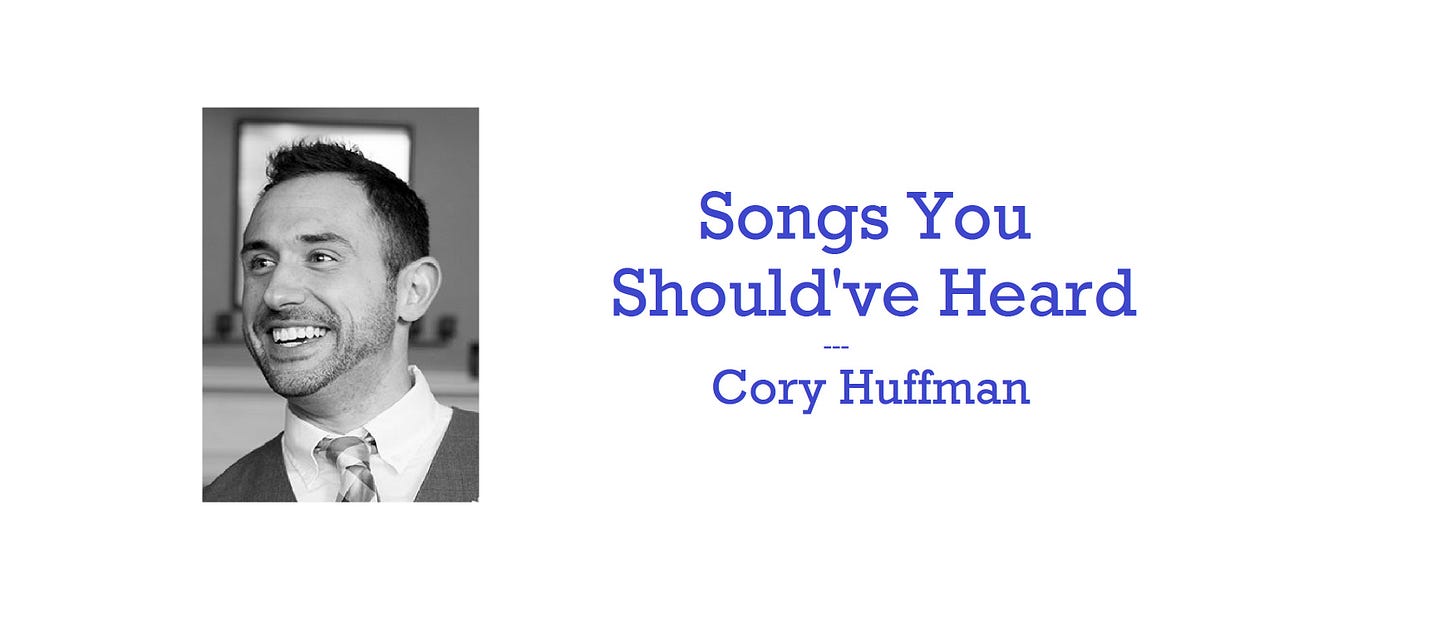 https://www.youtube.com/watch?v=Y8wifV5RYr8
Sometimes we need to be challenged outside of our proverbial bubbles.
The song is "Sedona" and its meticulous, steady guitar intro rattled through the speakers of my truck on the wings of a welcomed breath of reprieve and an isolated Indiana highway.
Hey, little Hollywood, you're gone but, you're not forgot You've got the cash, but your credit's no good You flipped the script, and you shot the plot And I remember, I remember when the neon used to burn so bright and pink Saturday night, kinda pink
Houndmouth is an American alternative blues band from New Albany, Indiana that formed in the summer of 2011. After playing locally in Louisville and Indiana, they performed at the SXSW Music Festival in Austin, Texas in March of 2012 to promote their homemade self-titled E.P. Since then, they have released two albums; 2013's From the Hills Below the City and the bands second L.P. 2015's Little Neon Limelight which includes the single, "Sedona".
Houndmouth restore to life a scorching, off-its-hinges breed of Americana/folksy rock complete with jangly and rustic heart and soul that doesn't come off as overly scattershot. They're blessed with two great singers in the traditional, hipster folksy Matt Meyers and the country-styled vocals of Katie Toupin, who also plays keyboard (she has since left the band), and when the members' four voices harmonize and blend, they really swirl together like an amalgam of melodious bliss.
The devil's in a rush This duct tape makes you hush... Hey there Sedona let me cut you a deal, I'm a little hung over and I may have to steal your soul oh oh...oh oh
For some reason, when I first heard this song, I thought that Sedona was in California, but it's not. It's just south of Flagstaff, Arizona—a desert town surrounded by red-rock buttes, steep canyon walls, and pine forests. It's the kind of town that's destined to be driven through during a great adventure…and therefore belongs in a song.
Knowing that, when I listen to it now, "Sedona" is unshackled and free—the beginning to a journey that may not end. Just like the road ahead of you.
Cory Huffman teaches English and social studies in Southern Indiana. Besides his penchant for good bands and music, he has also written for Indiana on Tap and an avid Cincinnati Bearcats fan.
Featured Image Credits: Newport Folk Festival 2014, Sunday by ljcurletta  is allowed with the Creative Commons 2.0 license.