Discover more from National Road Magazine
The best place is the world.
Songs You Should Have Heard: Lost Coast's "Backslide City"
By Cory Huffman
Featured Image by Angie Lipscomp
of Angie Lipscomp Photography
I was a freshman at The University of Cincinnati when I met Dizzy in the spring of 2002, at a basement party off of Ohio Street. There was a band playing that night—Fate Hates Us—and I was unwillingly pressed up against a woman who more or less thought I was really into her because our bodies were literally moving as one. The truth is that I was helpless in my inability to maneuver away from her—everyone was packed in that decaying concrete cage like jovial sardines hopped up on promise and Natty Light. As the band launched into a DMB cover, I watched a guy slither his hand into the cardboard box containing their demos and swipe one.
A bit later on, I saw that same guy filling his solo cup over at the keg. I remember walking over to him and saying, "I saw you snag a demo."
He smirked and continued filling his cup until it damn near runneth over. Then he glanced up and nodded before taking a long satisfying pull. Scribbled near the cups' lip, in sharpie, was the word Dizzy.
I refilled my cup (nameless) and waited for his confession. He polished off the entire cup of beer and stood waiting to refill it again. I asked if he'd stolen the cup too, or if Dizzy was his name.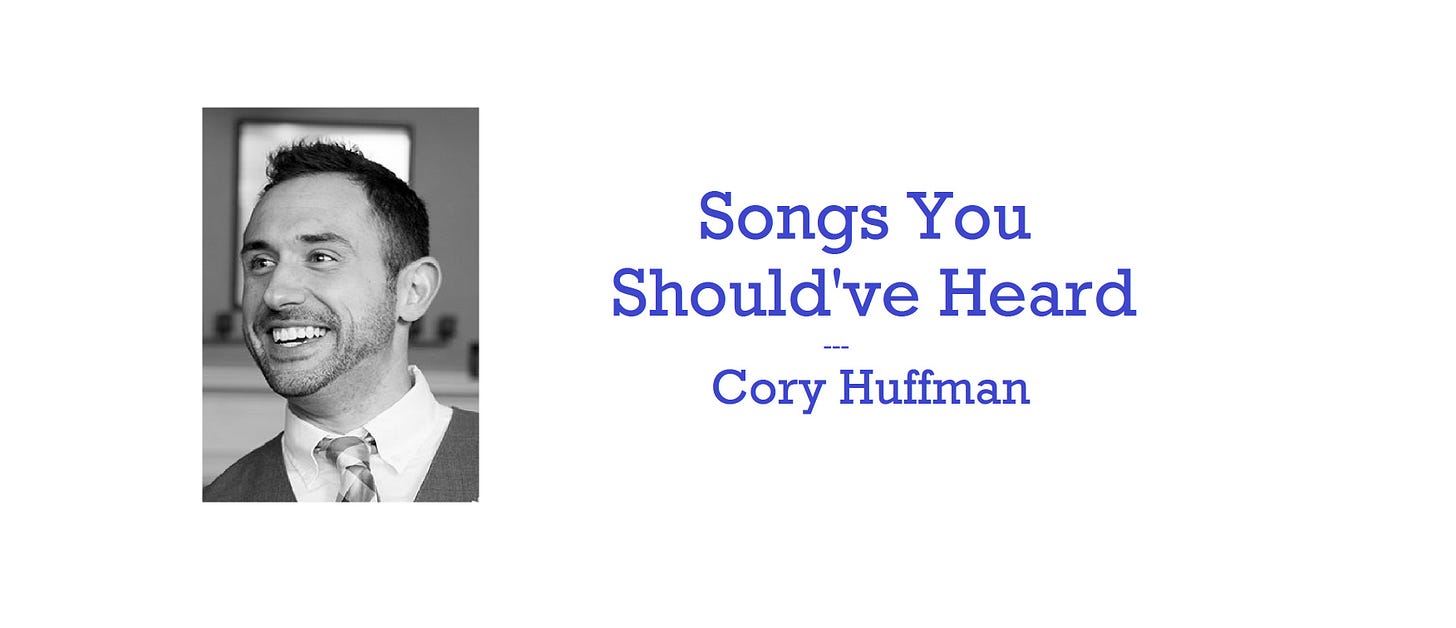 His reply?

"Sure. By the time this party ends I'll be plenty dizzy." Then he actually introduced himself by his real name which isn't important because I have literally never once called him it.
I harken back to meeting Dizzy because we ended up forming a unique friendship. Well, I wouldn't even call it a friendship. More of an acquaintanceship. However, because we got to talking music that night (and later got to know each other) Dizzy became a guy with connections to the local band scene in Cincinnati. He was a journalism major from Denver and as a side gig wrote for the city's local beat magazine.
At the time, I was a pop-punk junkie Footnote and because of him I was able to freely come and go to venues like Bogarts and Mad Frog and see local bands like The Scrubs, Saturday Supercade, Bottom Line, and The Travoltas. There were even some shows by relative unknowns at the time that later did some pretty big things like Something Corporate, Taking Back Sunday, Fall Out Boy, and New Found Glory. Whenever he'd call with an extra pass, I'd meet him and slide backstage without any fuss. I romanticized myself important.
Fast forward 17 years (insert clever HOLY SHIT MOMENT comment) and I occasionally still talk to Dizzy—maybe once a year. He's older. Divorced twice. No kids. A sweet 1950's Thorens Turntable is his only real piece of furniture worth anything and he's still covering bands, but in a more grown-up fashion—scouting local acts and passing the "word" on to the "people" he works for.
He calls me up not too long ago and asks me to meet him in Cincinnati. There's a local band he wants to check out. Called Lost Coast.
I go.
Still feeling quasi-important when I show off my all-access PDF pass that the doorman barely acknowledges. No longer are we the young bucks strutting around like we're invincible. We're the mid-30's dudes with receding hairlines and cushioned Skechers, but just for a fraction of a second we're cool and enviable.
I listen and jam to Lost Coast.
I leave impressed.
https://youtu.be/LzSOqOfyYG8
The duration of my ride home is spent with the Queen City band and their 2017 album, Sweet Action. Featuring the strong jazz-influenced rhythm section of Alan Topolski and Joshua Howard, soaring lead guitar work by Eric Boehmker, and the chimey 12-string guitar and raspy vocal stylings of Josh Muddiman, Lost Coast covers a broad sonic landscape. Fans of Ryan Adams, Big Star, My Morning Jacket, and classic rock in the vein of Tom Petty and the Rolling Stones will not be disappointed.
I kept coming back to track one—"Backslide City." The song opens with a scratchy guitar solo just moments before a second guitar picks its way into a jangly, catchy rhythm.
I ain't goin back to backslide city.
Perhaps I find it so appealing for a couple reasons. First, that opening guitar is eerily familiar to a lot of the music I listened to way back when—raw and honest.
And second, Dizzy once again introduced me to a really good band. And even though we're a lot older now, I can go back and hear some whispers of our youthful shenanigans in these songs. That's worth something right?
Yeah it is. Because music is meant to make you feel something and I'm at that stage in life where you have to feel uncomfortable to feel anything.
Skechers help some with that discomfort, too.
Cory Huffman teaches English and social studies in Southern Indiana. Besides his penchant for good bands and music, he has also written for Indiana on Tap and an avid Cincinnati Bearcats fan.

Footnote
*Pop-Punk and emo were kind of our jam back then. I never fell into the DMB groups once college hit. I'll admit openly that I missed it and do not regret it for a second.