Discover more from National Road Magazine
The best place is the world.
Songs You Should Have Heard: Stephen Kellogg's "Thanksgiving"
Sometimes the things we worry about losing are things we never really needed.
[dropcap]M[/dropcap]aybe your version of the "I'm Thankful Roundtable" was an authentic, moving experience.  For most of my life, however, declaring my gratitude in a room full of extended family proved an awkward formality.  An epilogue to the wishbone.  From that contorted circle we weaved around the kitchen, to the rolling growls in our stomachs, to the cognitive incapacity to put our hands on that miasma of feelings bouncing around in our heads…forget it.  Life was hard enough when we didn't think much about it.  The last thing we wanted to do in that sweeping, familial vista was candidly troll around the dark harbors of our minds, searching bright spots.  So we settled for the clichés.  We said we were thankful for that great aunt, even though we never saw her, and we always rolled our eyes when we read her Facebook posts.  We said we're thankful for that job, even though working at the warehouse sucked, the boss was an asshole, and the pee-breaks were rare and undignified.
In the opening stanza of "Thanksgiving," Stephen Kellogg's 10-minute single from 2013's Blunderstone Rookery, the angelic choir says just as much, acknowledging our fears and regrets in four simple lines:
Oh Thanksgiving, the harvest draws to a close. Pride of man will swallow him, for he reaps what he sows. Oh living, it's harder every day. Only in the darkness can you see you've lost your way.
When the microphone turns to Kellogg, he opens with an allusion to Rose of Sharon, the oft-hated heroine in John Steinbeck's The Grapes of Wrath.  At the mention of her name, we consider our personal shortcomings, and that guilt—especially that stemming from our most embarrassing moments of self-absorption—washes over us.  We always forget, however, that the worst among us are often those most capable of not only self-redemption, but mass redemption as well.  Steinbeck understood that better than most, and Kellogg embraces it.
[divider style="solid" top="20" bottom="20"]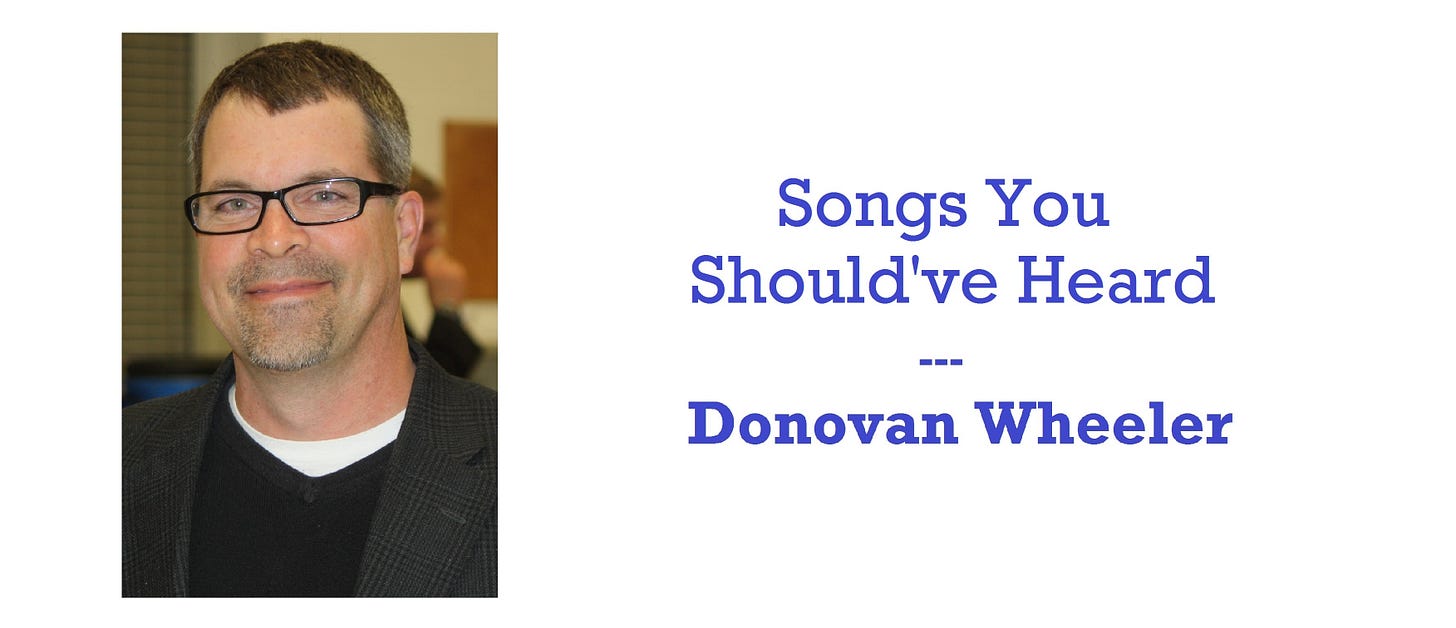 [divider style="solid" top="20" bottom="20"]

[divider style="solid" top="20" bottom="20"]

[divider style="solid" top="20" bottom="20"]
Before redemption arrives, however, we first have to fall, and Kellogg's speaker takes us through an archetypal narrative which anyone at or past middle-age can relate.  It opens with the idealized memories of the holidays of our youth.  For me, those were Thanksgivings in the Jimmy Carter era.  The Middle-Eastern plane hijackings and the hostages in Iran were all part of the white noise along the outer perimeter of my life.  Thanksgiving in the late 1970's was a warm-up act for the big event which followed, the turkey and gravy on a November Thursday getting me through the next month until I could unwrap my Evel Knievel Stunt Cycle.
Hungry to grow up, we fall in love.  We get married.  We chase different priorities.  Rather than face life's burdens together, we each fend them off in a solitude of our own making.  The marriage fails, and the once emotional isolation becomes something more concrete.  And it's there, laying on top of the cold, wet stone at the bottom of our emotional wells that we find the courage to begin climbing out of the darkness.  It's not a transformation which leads the speaker to a storybook conclusion:
Another Thanksgiving and I'm all alone. My favorite holiday and nobody's home. No shame in the past, no pride in the future I know, believe me I know.
I would love to go back in time twenty years and tell that skinny, smug version of myself to enjoy the life I would actually live and not fritter it away in pursuit of the one I would dream up to replace it.  Hell…I would love to go back six or seven years and have that conversation.  But the past eventually meets the present.  Those conversations eventually do go down.  Redemption always comes.  It's for that which we're thankful.
And as for seeking a ticker-tape parade and a talk-show tour to cure our despair?  That never works.  Finding peace comes from accepting our faults as they were, our flaws as they will be, learning to love the person we see in the mirror, and savoring the life which comes with it.
[divider style="solid" top="20" bottom="20"] [divider style="solid" top="20" bottom="20"] [divider style="solid" top="20" bottom="20"] [author title="About Donovan Wheeler" image="https://scontent-yyz1-1.xx.fbcdn.net/v/t1.0-9/13782109_10208604678748622_5913978195416890522_n.jpg?oh=b7f9aafec8ac3b12a3e302e14d695efb&oe=58911978"]Wheeler proudly teaches AP Literature and AP Language to some bright and lovably obnoxious kids in a small college town. He is the senior editor for the craft beer website Indiana on Tap and writes for ISU's STATE Magazine. Since putting in a pool he can now dive in head first (with goggles), and he has mostly stopped throwing golf clubs, but he still hates to fly. [/author] [divider style="solid" top="20" bottom="20"]

[divider style="solid" top="20" bottom="20"] Featured Image by Will Byington, Courtesy of The Press House