Discover more from National Road Magazine
The best place is the world.
The Party in My Town
The festivals and events in Indianapolis are great, much-needed getaways.  But getting together here at home is something the large city cannot replicate.
[dropcap]T[/dropcap]he Italian Street Festival, on the Circle City's southeast side, pours heat, heavy food, beer, and humanity into a large combustible concoction.  For the last five years, I fight both the urge to go and the urge to stay home simultaneously—a three-hour, paradoxical boxing match for my sanity…trading blows in my head from my back patio.  With the exception of one year, I've always gone.  And while yesterday's Friday night trip proved far less compacted than the "sardine festival" I've experienced on previous Saturday visits, the Italian Fest remained the sweaty, detached experience I've grown accustomed to with every event in Indianapolis.  Tonight I will attend yet another heat-riddled outdoor gathering.  But unlike my time in Indy, this evening's gig in front of Greencastle's Wasser Brewing Company offers the promise of community—a mutual connection to almost everyone on the pavement which the big city simply cannot match.
None of this means that I didn't enjoy my time at Italian Fest.  Rather, I liked it very much.  The heavy food? Spaghetti with two huge meatballs.  However that and the Sun King pale ale gave me a pocket of gas so large, I'm surprised fracking companies didn't start dropping wells into my lower back.  The music?  One of my favorite acts in Indiana: The Woomblies Rock Orchestra.  Reconstituted after last fall's departure of then lead violinist Allison Irving, the band's ability to mix strings, keys, and traditional rock instrumentation—combined with Phil Pierle's and Brant Milholland's strong vocals—make for one of the best cover-bands in the state.
And perhaps most satisfying is the same anonymity I moaned about above.  Sitting among total strangers, I can sip my beer and listen the band.  Every note.  Every word. Wendi will often try to talk to me, but if the music is too loud, I can't hear her.  After my third "What?" she rolls her eyes and waits for the set-break.  But at home this lesser ability to blend in can be the curse of the local scene.  I've lost count of the First Fridays where, in the middle of the War Radio original tune I've waited most of the night for, someone decides to lean into my ear and start a conversation.  I sometimes wish we could all carry little signs with red and green stoplights on our person.  If I've tucked the red sign in my visor…I'm listening to the band.  Green…let's shoot the breeze.
[divider style="solid" top="20" bottom="20"]

[divider style="solid" top="20" bottom="20"]
Despite those out-of-town benefits, I still find myself looking especially forward to a get-together here at home.  We may throw a comment or a thumbs up to each other over the course of a few Facebook posts, but some of the most meaningful conversations I've had with my community members have happened under the evening skies on Franklin Street or in the darkened confines of the ballroom at the old Walden Inn.  Sure, sometimes I would rather listen to the band and other times I'm just smiling and nodding because I can't hear, but I'm happy to be there among my extended family.
[divider style="solid" top="20" bottom="20"]
Rather than fall into the sinkhole of crushing grief, the Carrs have transformed the focus from Keith's untimely death to the full life that he lived.
[divider style="solid" top="20" bottom="20"]
That sense of family takes a new meaning tonight.  The Wasser event, following the third annual Keith Carr 5k, will donate half of their meal ticket proceeds to the organization effectively created in Keith's name.  From the time we moved to Greencastle in the late 1990's we've known Keith and his family.  We attended church with the Carrs, and I played church-league basketball with Keith's dad (I lead the league in moving screens and unforced turnovers that year).  My son and Keith were members of a large cluster of friends whose young faces still echo from the photos forever holding the time they shared together.
What I liked the most about Keith was the manner in which he carried himself.  Some adults interpreted his self-confidence as cavalier, and as his English teacher, I probably passed that judgement a time or two myself.  But what I realize now is that Keith was never out to impress anyone.  After ball games, we would stand in the hall, and he would dismiss his own feats with a humility and self-effacing grace that is still too uncommon among people (teenaged or otherwise).  I still carry the text messages I sent to him congratulating him for a late-game basket or a touchdown-saving tackle.  I suppose many of us still hold on to his texts.
Rather than fall into the sinkhole of crushing grief, the Carrs have transformed the focus from Keith's untimely death to the full life that he lived.  And as I stand among my community tonight I expect that I'll be doing much more than enjoying a good beer or listening to great band.  I think I'll be sharing the joy of being alive in the company of a large, extended family.  I suppose that something of this sort happens in Indianapolis.  It has to.  People are still people, wherever they live.  But size, as they say, matters, and for me at least the size of tonight's festivities should be perfect.
[divider style="solid" top="20" bottom="20"]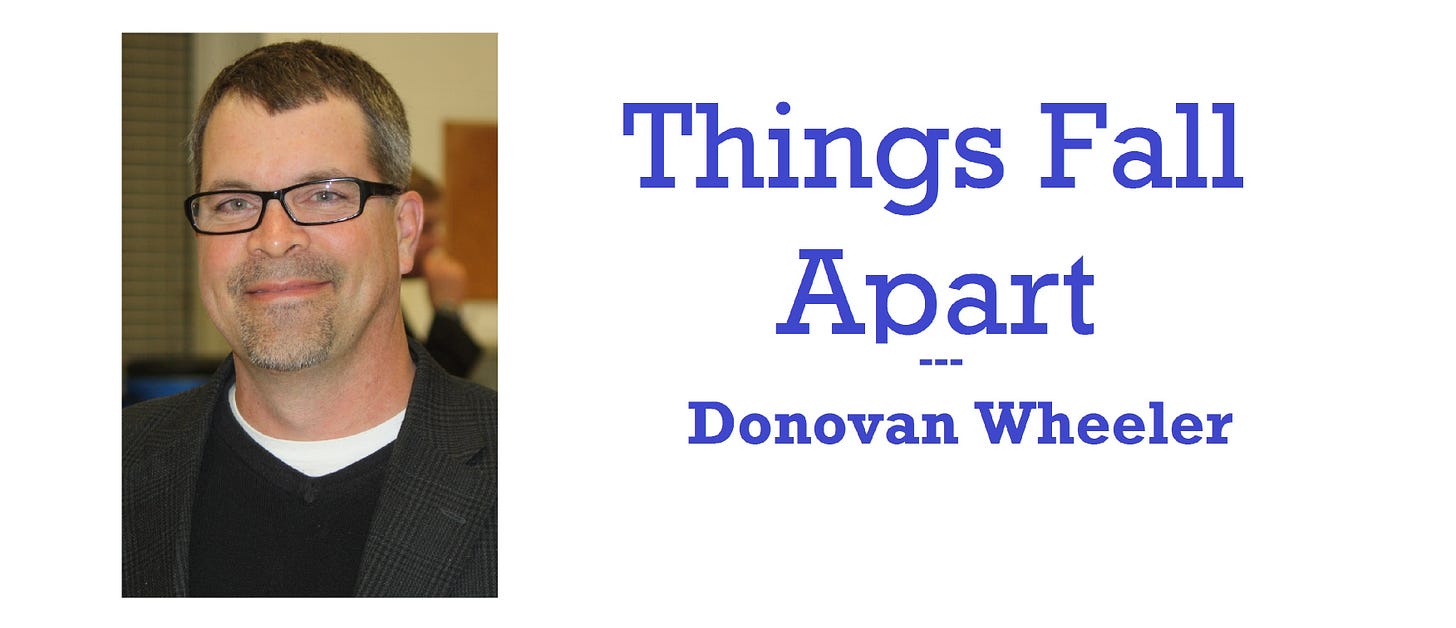 [divider style="solid" top="20" bottom="20"]
[author title="About Donovan Wheeler" image="https://scontent-ord1-1.xx.fbcdn.net/v/t1.0-9/13413045_10206476443925016_3719335501835627694_n.jpg?oh=2d21f9f673b6330f12de36d03de0b13b&oe=57C65E26"]Wheeler proudly teaches AP Literature and AP Language to some bright and lovably obnoxious kids in a small college town. He is the senior editor for the craft beer website Indiana on Tap and writes for ISU's STATE Magazine. Since putting in a pool he can now dive in head first (with goggles), and he has mostly stopped throwing golf clubs, but he still hates to fly.[/author]
[divider style="solid" top="20" bottom="20"]
Featured photo: Courtesy of Whitney Brotherton