Discover more from National Road Magazine
The best place is the world.
Vignettes: DePauw's Singer/Songwriter Series
They are familiar names, gigging in familiar haunts.  They capture the rural soul that is life in west-central Indiana and they weave into it the pseudo-urban flair that is life in the middle of Greencastle.  For three Thursdays in January DePauw's Ronald L. Dye brings local and regional talent to campus by day and to the Wasser Brewing Company stage by night.  Together, this trio offers us the chance to warm up our weekends a day early as we plod through the long, cold month which christens the new calendar.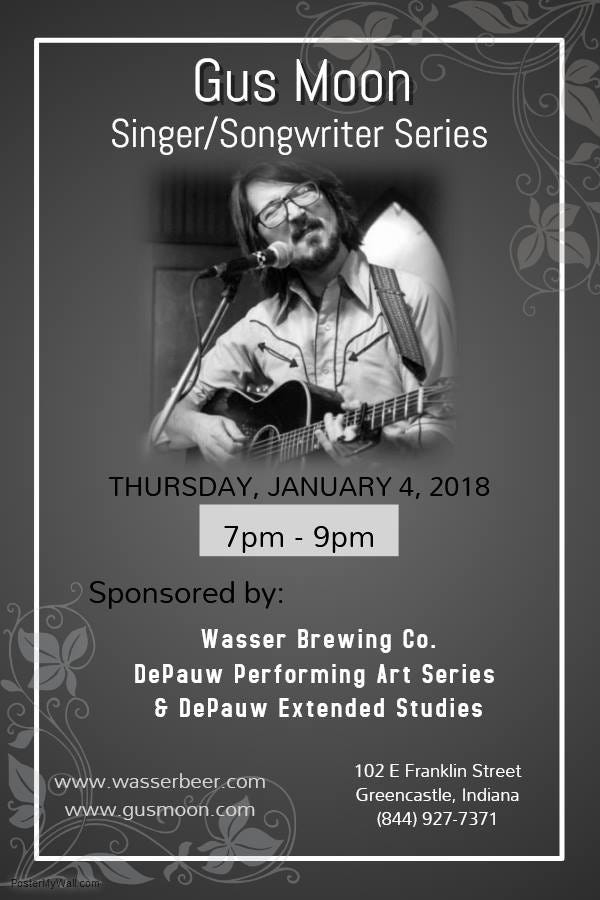 Thursday January 4, 2018 Gus Moon Wasser Brewing Company 7:00-9:00
https://www.youtube.com/watch?v=p2j5xFOcbEM

Thursday January 11, 2018 Angela Norris White Wasser Brewing Company 7:00-9:00
https://www.youtube.com/watch?v=87mWR6e1R9Q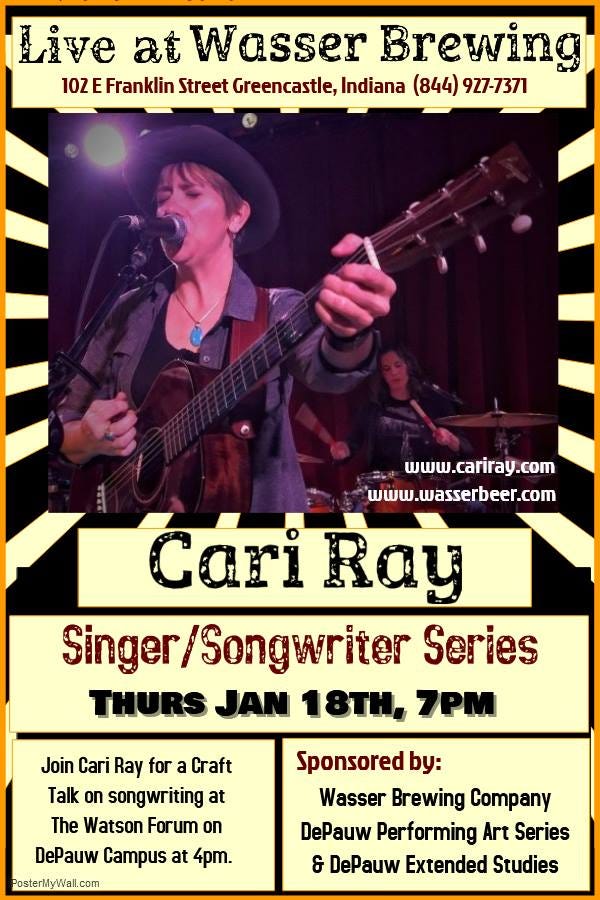 Thursday January 18, 2018 Cari Ray Craft Talk at DePauw's Watson Forum 4:00 Wasser Brewing Company 7:00-9:00
https://www.youtube.com/watch?v=8TzqmrDzhJ4