Discover more from National Road Magazine
The best place is the world.
Vignettes: The Indiana Boys
Theirs is a sound that sneaks up on you.  A melody becomes a vague feeling you've never quite shaken and congeals as a memory culled from deep in your mind.  Lots of bands can entertain.  Few can hypnotize.  Granted many of The Indiana Boys' tunes lend themselves a good deal more to the former than the latter.  But tucked away in the band's musical utility belt is that potent handful of songs which makes the listening experience something transformative.  Joe Bolinger's banjo frames several of those tracks while Dick Gist's mandolin layers the emotions building inside of us.  When the haze settles over our gray matter, when we're letting ourselves slip into the ether chasing an elusive mood we had forgotten we could feel, Kenan Rainwater's deep vocals—the band's signature sound, hands down—tucks away the world we were living in when we showed up to see them play.
[box type="info" align="aligncenter" width=""]The Indiana Boys -- Performing at the LIVEstock Music Festival -- August 18, 2018.[/box]
https://www.youtube.com/watch?v=2-4zUNu3drs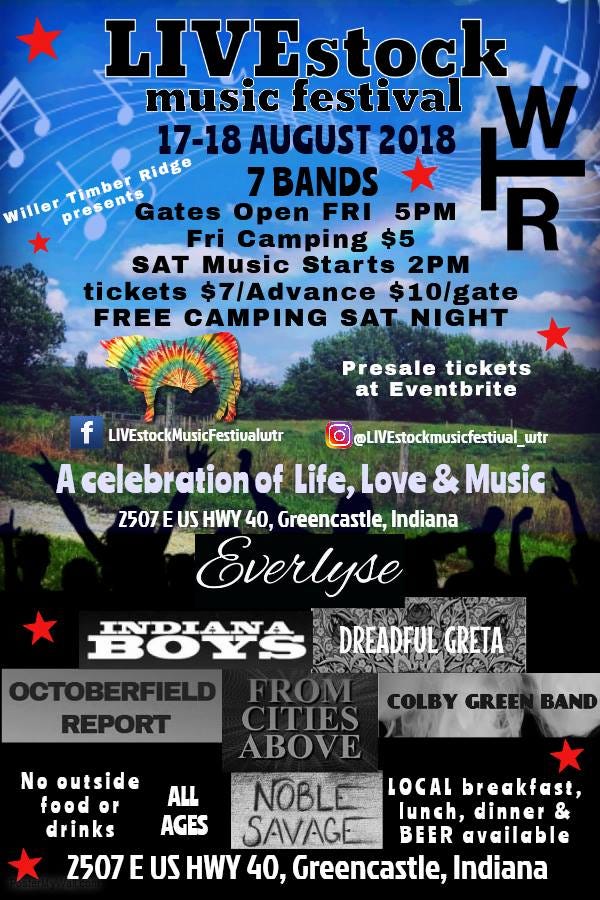 https://www.youtube.com/watch?v=kudliTIzoUA