Discover more from National Road Magazine
The best place is the world.
We Must Support Those Who Make Life Good
At this point, saying that "times are hard, right now," is the understatement of understatements.  Already my friends who work in the local and regional music industry are telling us that life is getting challenging.  To be honest, I have often wondered about the fragile nature of this particular economic system.  My step-daughter works as a server, bartender, and all-purpose laborer at our local brewery, and more than once I contemplated how easily the house of cards she sits on could tumble.  That it happened not long after the ink dried on the bill of sale which created a monthly car payment is not a cruel irony that's lost on me.
As we have already done once on a massive scale, and a good six or seven times on a smaller scale, we are yet again about to see the difference between the Keynesian Recessions of the 50's, 60's, and 70's versus the Reaganesque Recessions which have plagued us for the last four decades.  The latter are often less regular than their predecessors.  Their triggers are more mysterious, their consequences are always steeper, and the most vulnerable among us always pay the most for it.
As the need to stay inside leads to the inevitable need to spend more time seeing the rest of the world online, I would like to direct anyone in the mood to offer support some direction in terms of where to send it.

Locally Owned Restaurants and Bars
It goes without saying that these people are counting on us.  More importantly, they have earned the right to count on us.  They've worked their asses off to earn it, quite frankly.  I could pick any specific business owner, but the one that come to mind right away is Rhonda Brotherton, owner and operator of Greencastle's The Putnam Inn.  Her family has run that establishment ever since I've moved into this town, and the one word I always think of when Rhonda crosses my mind is "moving."
In fact, the only time I can recall her sitting down for any significant amount of time, was the afternoon I interviewed her for piece for this magazine.  Whether she is operating a catering service for a wedding, working a busy Wednesday evening in the buffet, or running a benefit even in Mr. Ron's Bar (located behind The Putnam Inn), she is working.  Constantly.  When I think about the injustice of this economic downturn, she epitomizes it.  I look at Rhonda, and I think, "She, more than anyone, does not deserve this."
So, obviously... support her.  Call in for take out.  Call in for delivery.  And be sure to call in for all the other people running local establishments as well.  Spread the love.  Pick two days a week and rotate through the names on your internal, restaurant rolodex.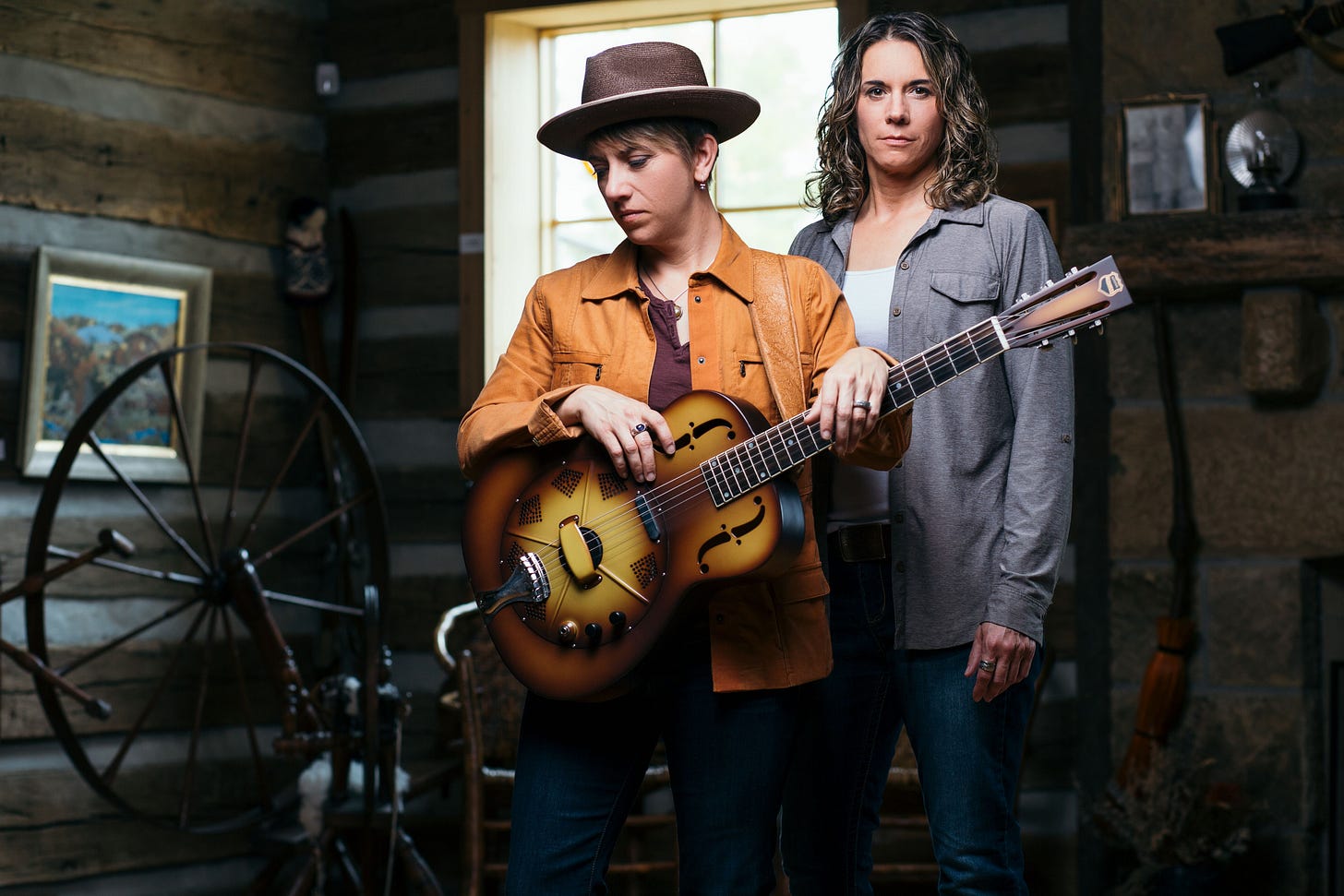 Local and Regional Musicians
Bob Seger and Def Leppard are going to be fine.  Hell, even Nickelback is going to get through this (though that defies all levels of logic).  Why so many people in the Midwest devote their energy and dollars to "Major League" bands and musicians who will never reciprocate that loyalty in kind astounds me.
But at the local and regional level (the "Single-A Ball Club Level" to complete the baseball analogy), for little or no cover charge, these are the folks who both entertain and interact with you.  You sit close enough to them to watch each finger work through a chord walk-down.  They banter with you between songs.  They ask you about your life over a beer during a set break.  They become your Facebook and Instagram friends, and when they send you a Happy Birthday message, they genuinely mean it.  They are musicians because they like the craft and because they like the people who appreciate it.
For our part, the plans to transition from a for-profit LLC to a nonprofit are back on.  They had lagged...I am an over-analyzer and paralytic thinker when I face huge decisions, and the music world has my apologies.  Once NRM becomes what it was always meant to be, we will use the funds we generate to support local artists and musicians.  Our original intent was to offer monetary assistance for either equipment or studio recording costs.  But in light of the way the world is moving now, our goals may become more elemental and basic than that.
So get online.  Go to their websites and buy a record.  I can't emphasize this enough:  that $10 Spotify account is not good enough.  Buy their music.  Buy a t-shirt.  Better yet, Venmo them an Andrew Jackson, either because you owe it to them for the time you walked out of the pub without dropping one in the tip jar, or as a down payment on the joy they're going to bring you when all of this insanity finally ends...when everyone will be ready to tie one off and be thankful for something like normal life again.
Photo by Piper Voss.
Your Web Page Providers
When this magazine was an infant, I bonded with Distinct Web Design's Vincent Aguirre.  In the five years since, Vince has been more than a service provider.  He's been a meaningful friend, a faithful steward of my community, and a model for the rewards of confidence and hard work.  When this publication started, hosted ourselves on a generic Wordpress.com page.  I tried like crazy to make it look polished and legitimate, but my limitations all too evident.
In a matter of days, Vincent transformed NRM into its present form.  All of us at NRM can't begin to thank him enough for the opportunity he's given us to write for the rest of the region.  It's because of him that we can tell the stories of the artists, musicians, and people who make life in this part of the world so amazing.
Vincent is a solid professional with steady composure and poised sense of crisis management.  He is the guy you want in charge when the ship hits the iceberg.  There is absolutely no other way to say it.  In the world of web hosting, social media management, and internet analytics, Vince Aguire's Distinct Web Design is the best operation on the market.
On the Other Side of This
When the tides settle, when life returns to whatever "normal" is over there, please reinvent the way you interact with the world as consumer.  Investigate.  Educate yourselves.  If you need a service, find out who both offers it and lives next to you.  Based on my experience, the rewards of doing business with the people you live among far outweigh the 3% you save in costs by going the corporate route.  Not only do you get good services, you get life-long friends.  That's a dividend which is impervious to both Dow Jones swings and global pandemics.
Wheeler proudly teaches AP Language to some bright and lovably obnoxious kids in a small college town. He also contributes to the craft beer website Indiana on Tap and writes for other publications. He started learning to play guitar last fall, but he remains terrible at it.